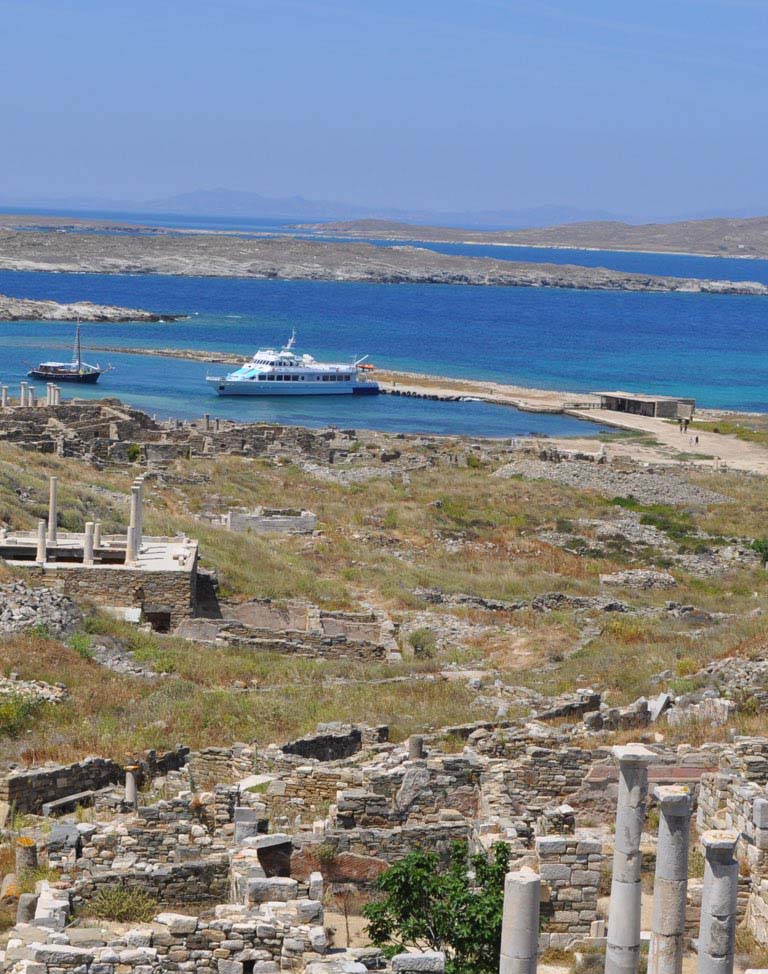 Delos Boat Dock
The Delos jetty, located not far from the ruins of the ancient port, has no tourist infrastructure, there is just the ticket sales building. Take some water and a hat before arriving, the sun hits hard!
SUGGESTIONS
An essential visit! Entrance 12 euros (+ 20 euros for the shuttle boat from Mykonos).
USEFUL LINKSAPP STORE
Delos Boat Dock is also featured in iMykonos, our free app for iPhone and iPad.
Our apps are currently only available for iOS. Our apologies to Android and Windows Phone users, we love you too!
There is a shuttle service between the old port of Mykonos and Delos several times a day. The return ticket costs 20 euros and does not include the price of entry to the archaeological site (12 euros).
To discover all Cyclades islands, use the selector below.