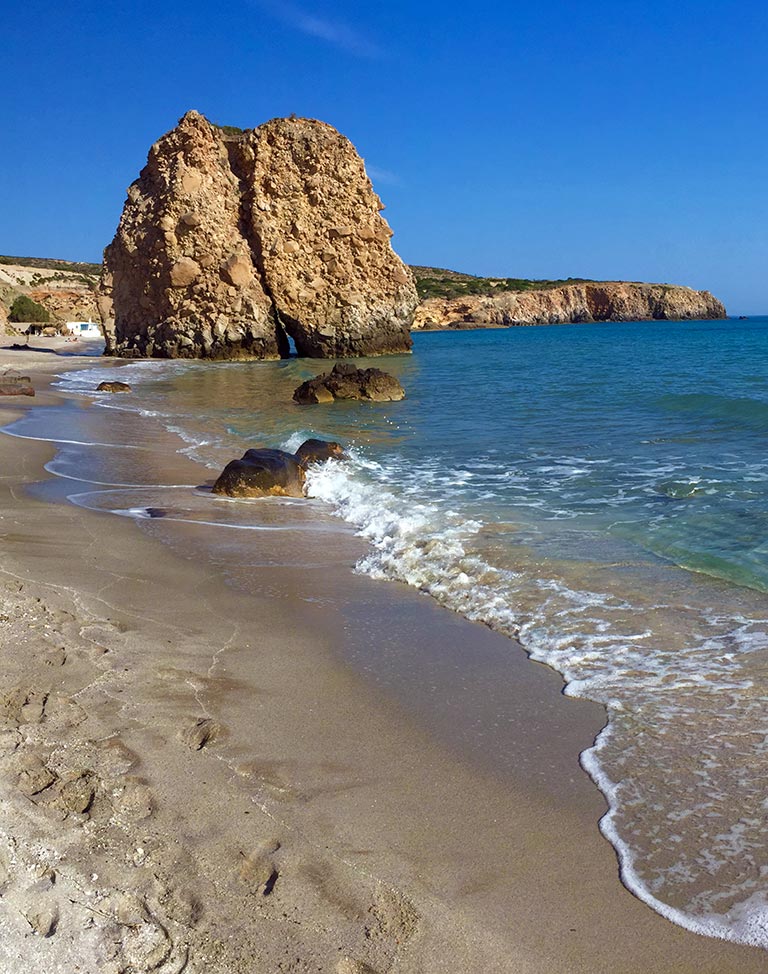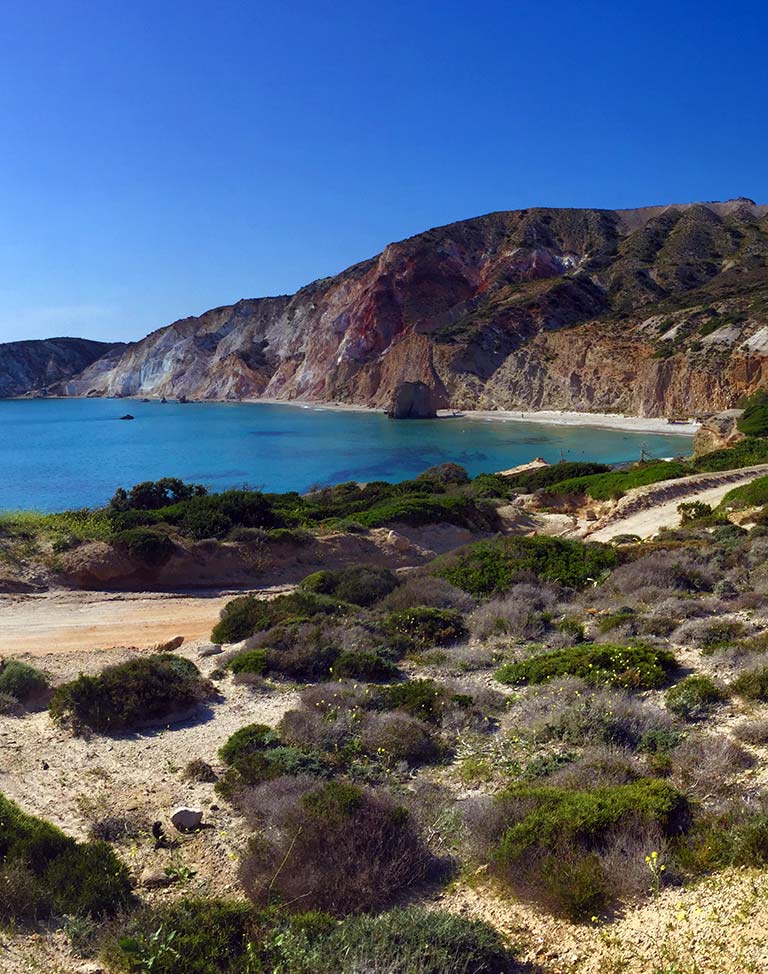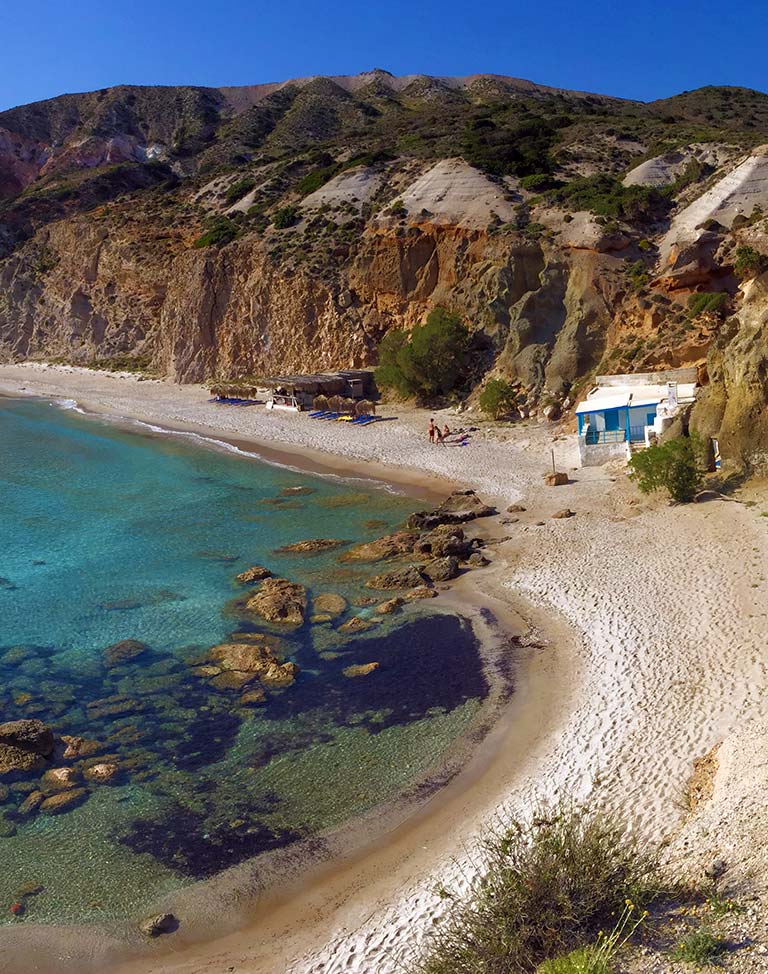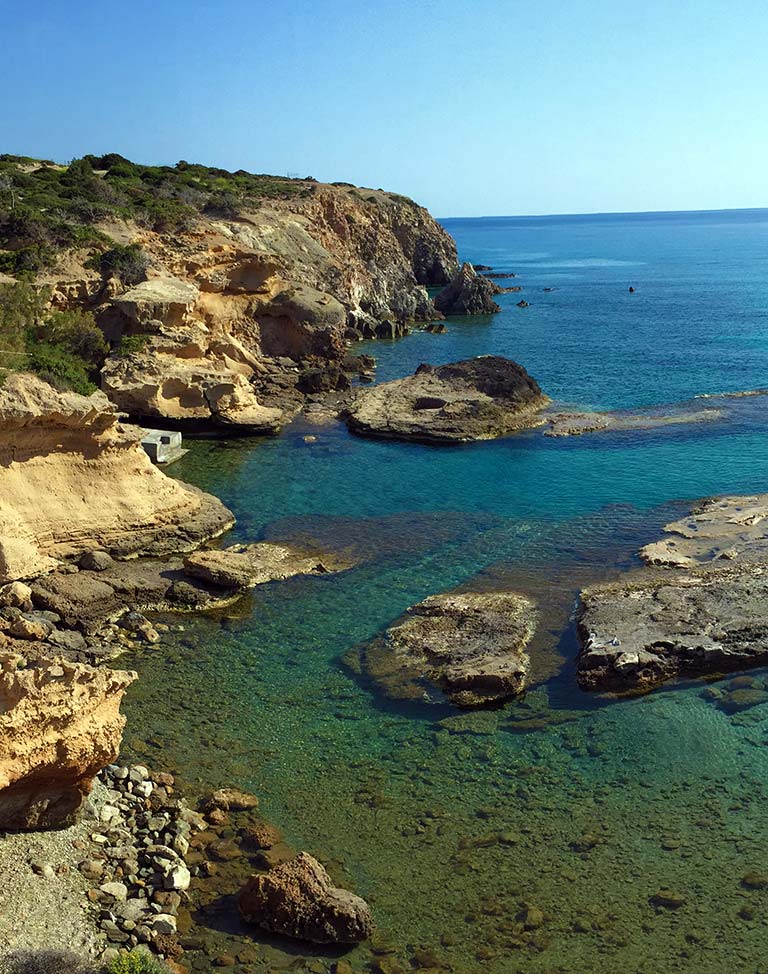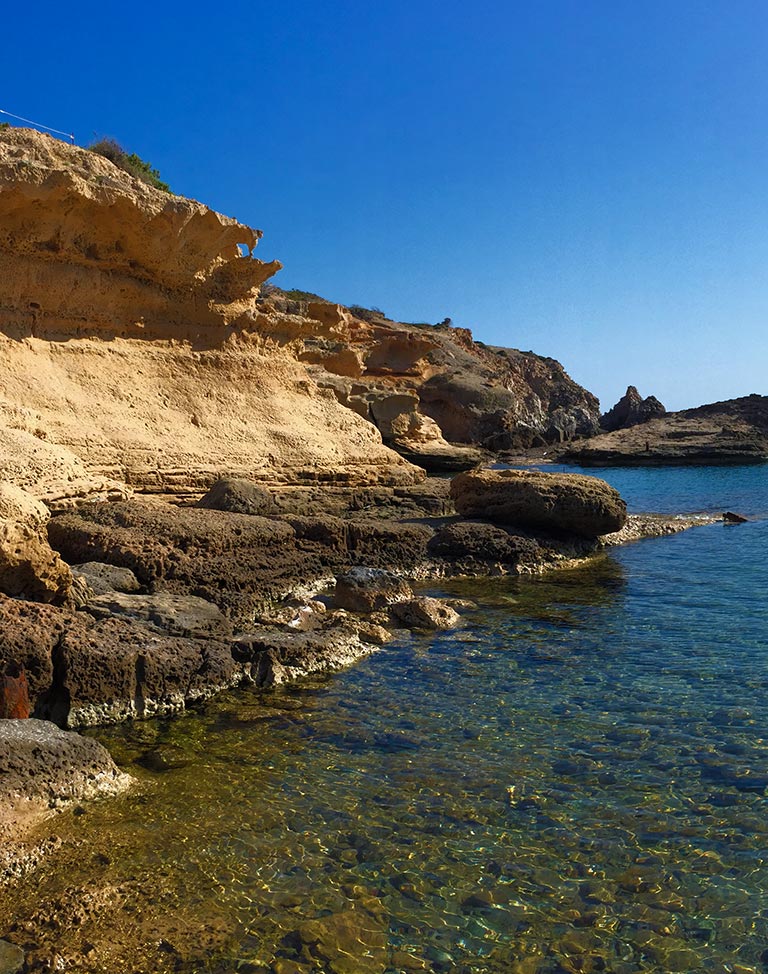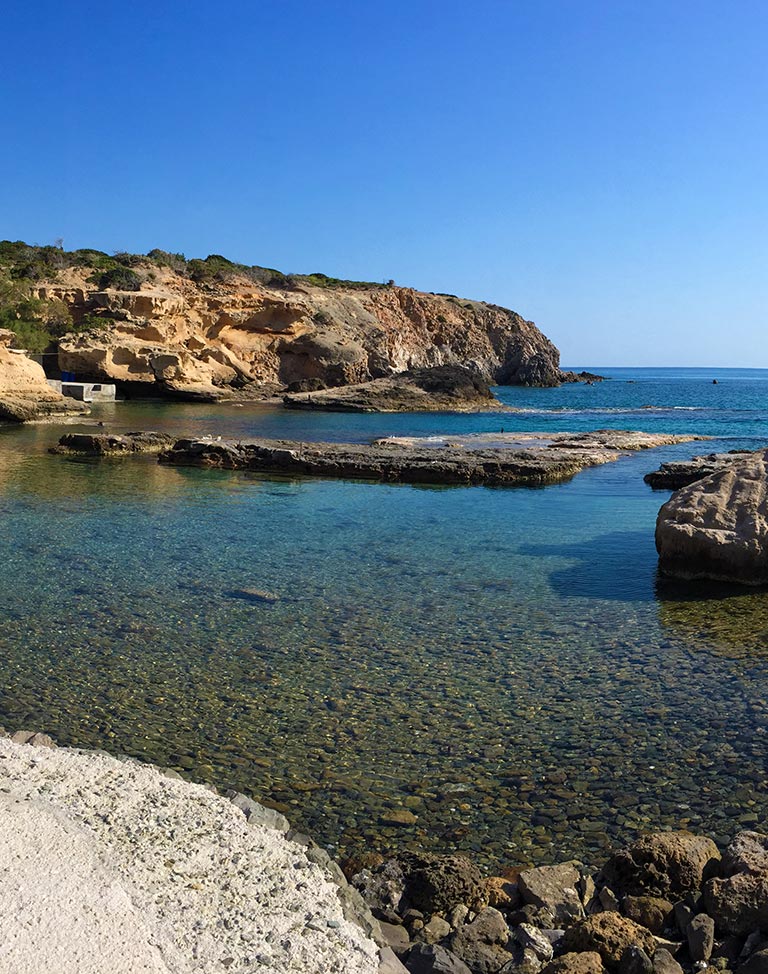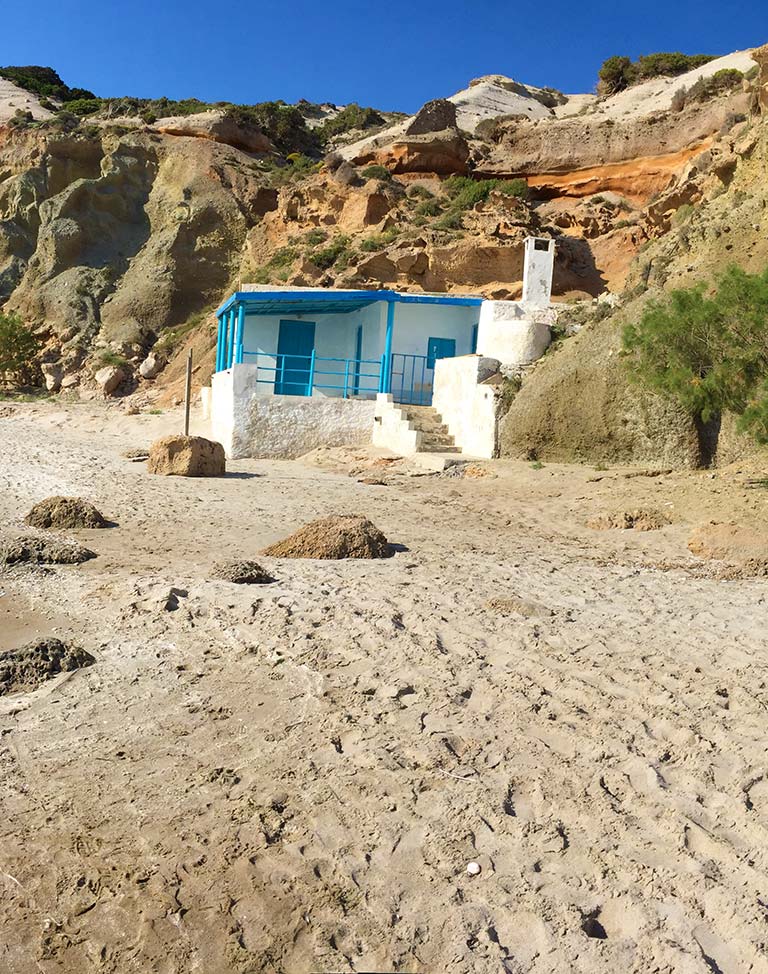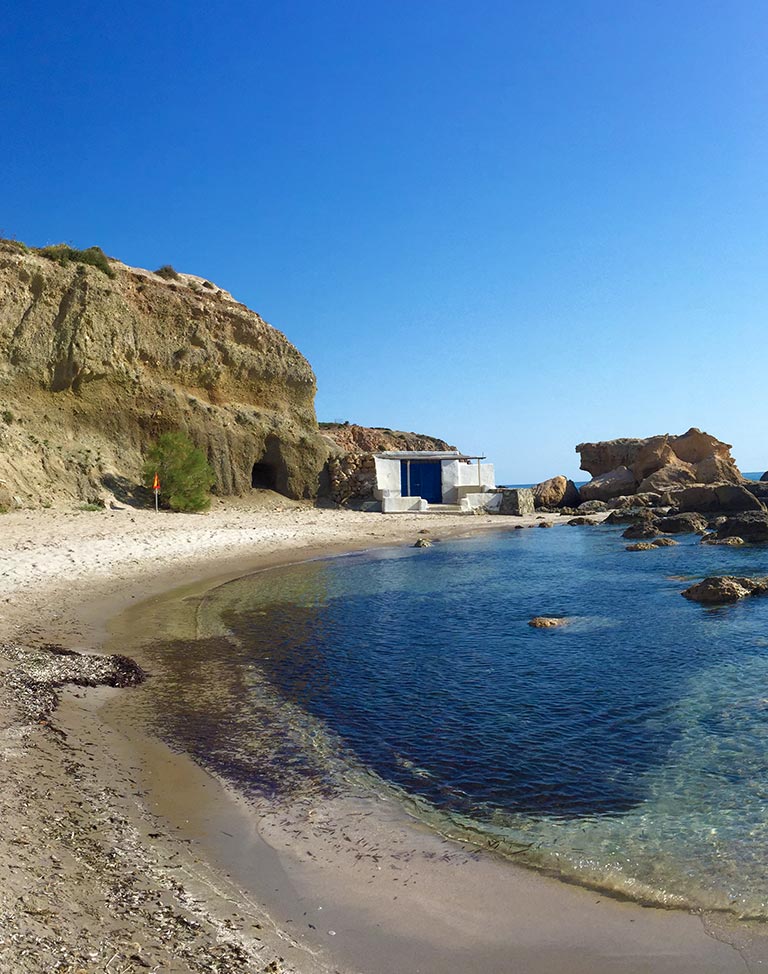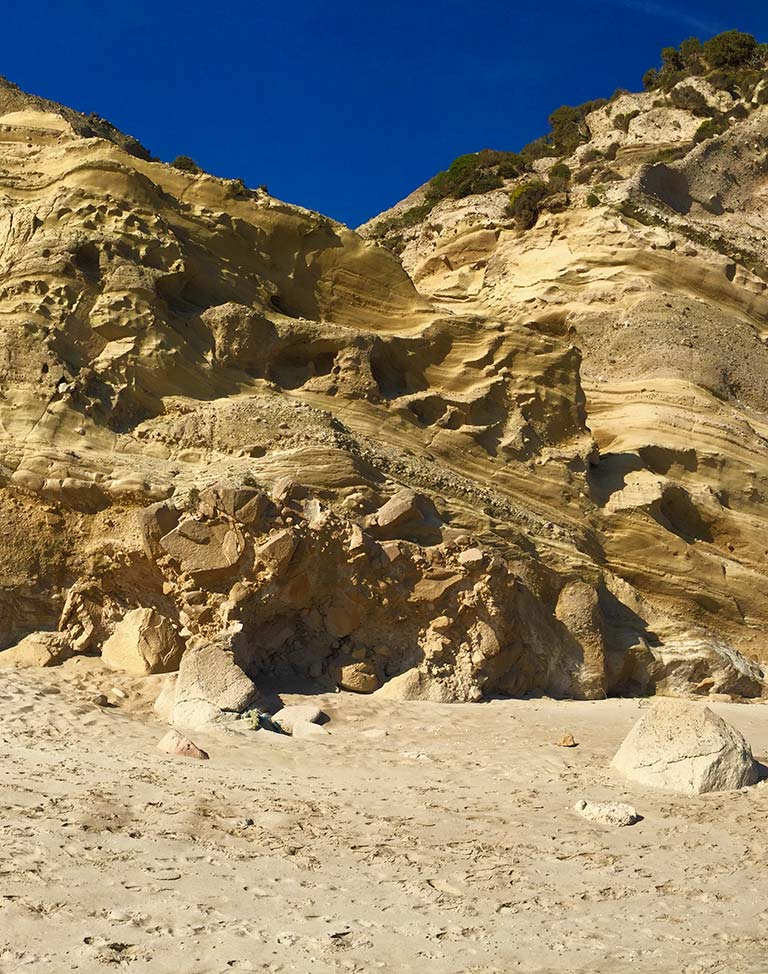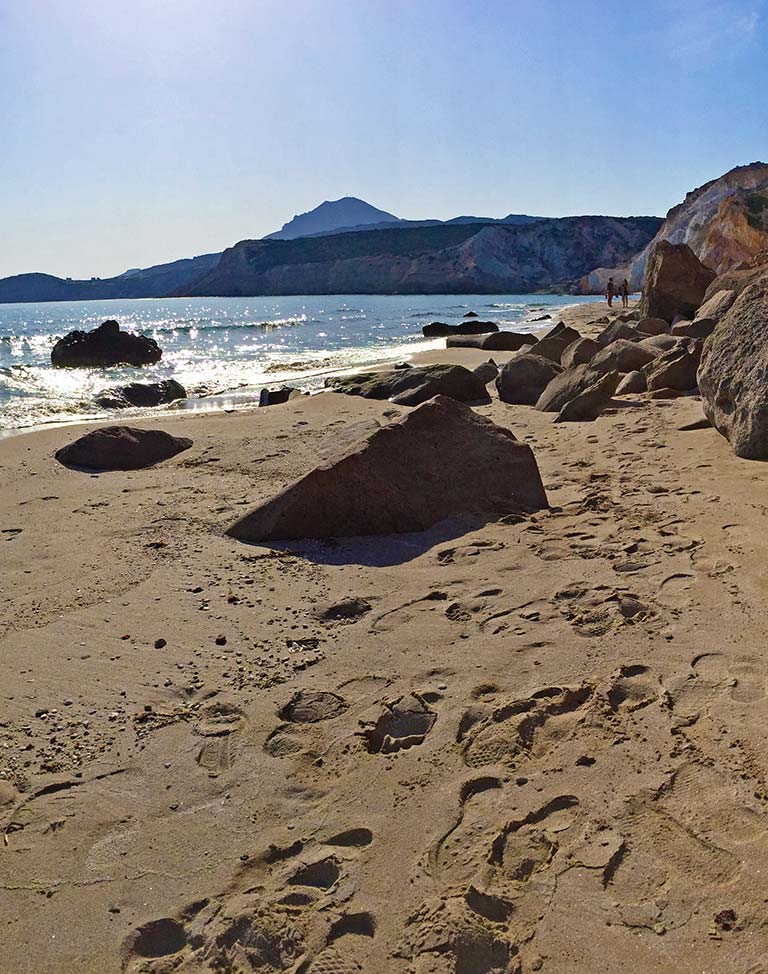 Fyriplaka
There are so many amazing beaches in Milos that you'll not be able to say which one you prefer, but Fyriplaka will be high in your ranking. A paved road, a trail section, then you go down a path. The effort is worth it, you can quench your thirst at the friendly beach bar and the beach, partly sandy, is really scenic!
SUGGESTIONSUSEFUL LINKSAPP STORE
Fyriplaka is also featured in iMilos, our free app for iPhone and iPad.
Our apps are currently only available for iOS. Our apologies to Android and Windows Phone users, we love you too!
To discover all Cyclades islands, use the selector below.