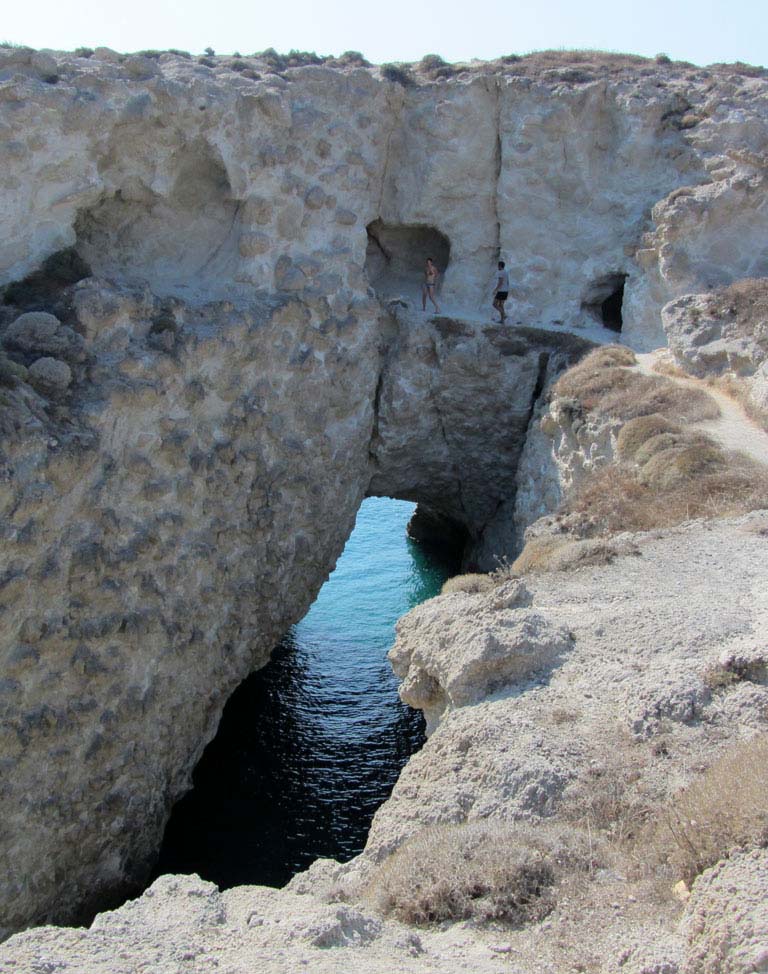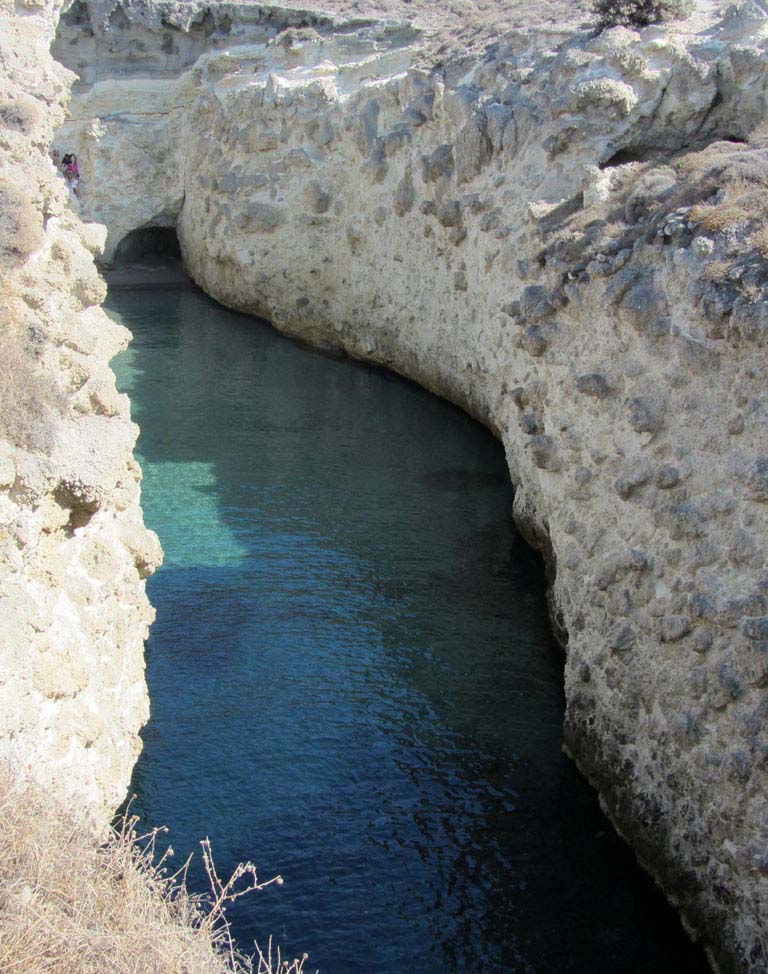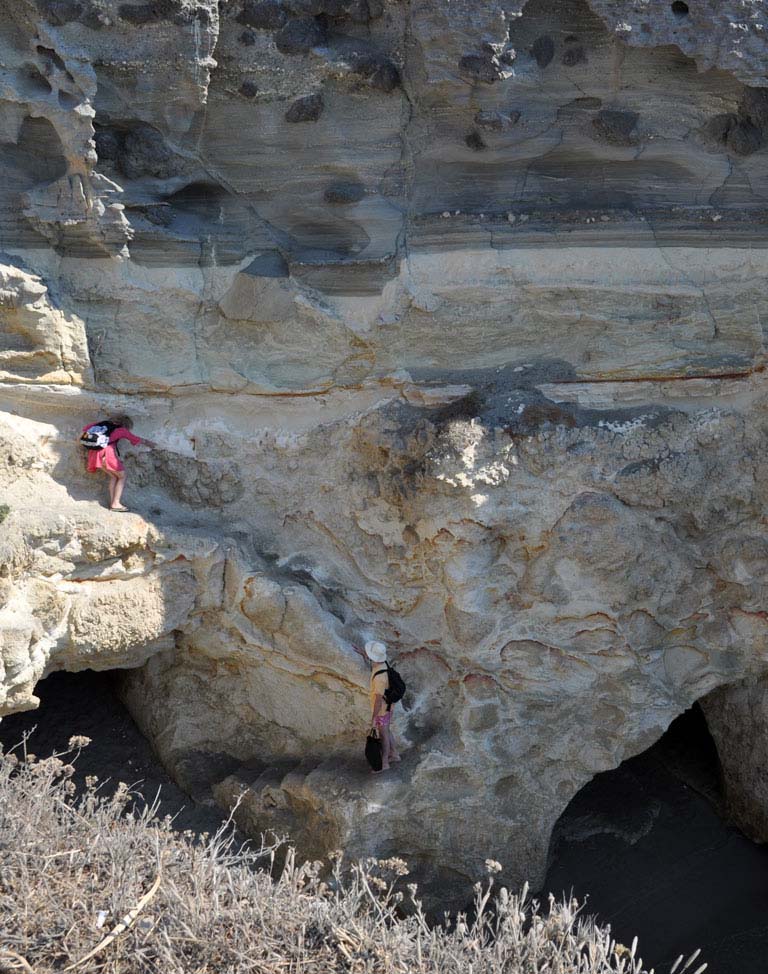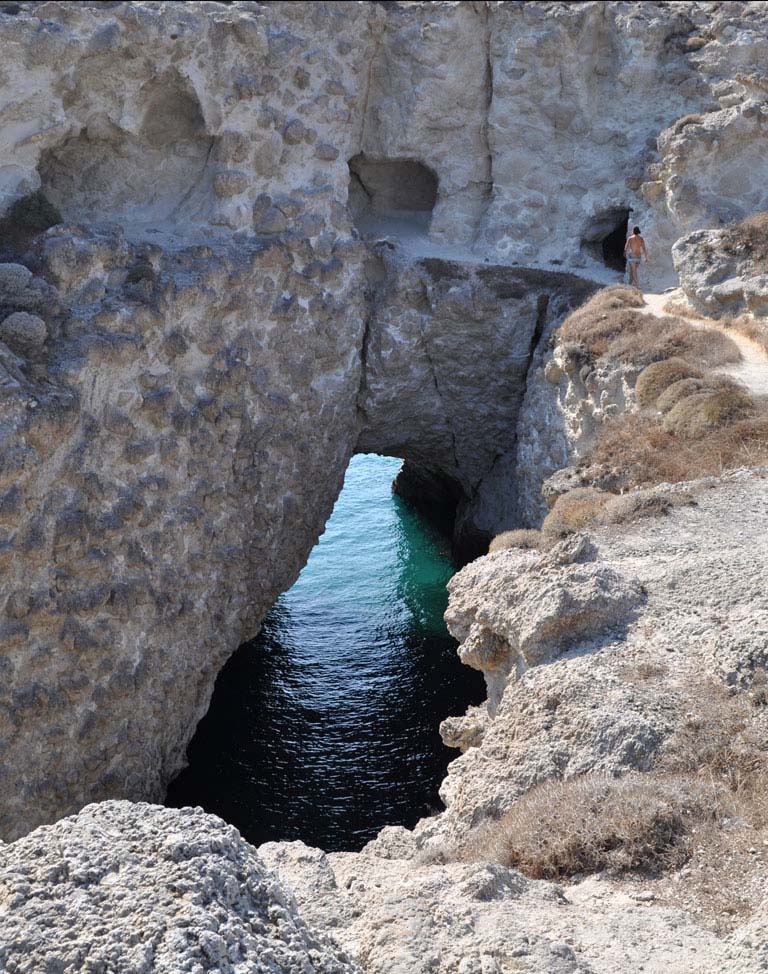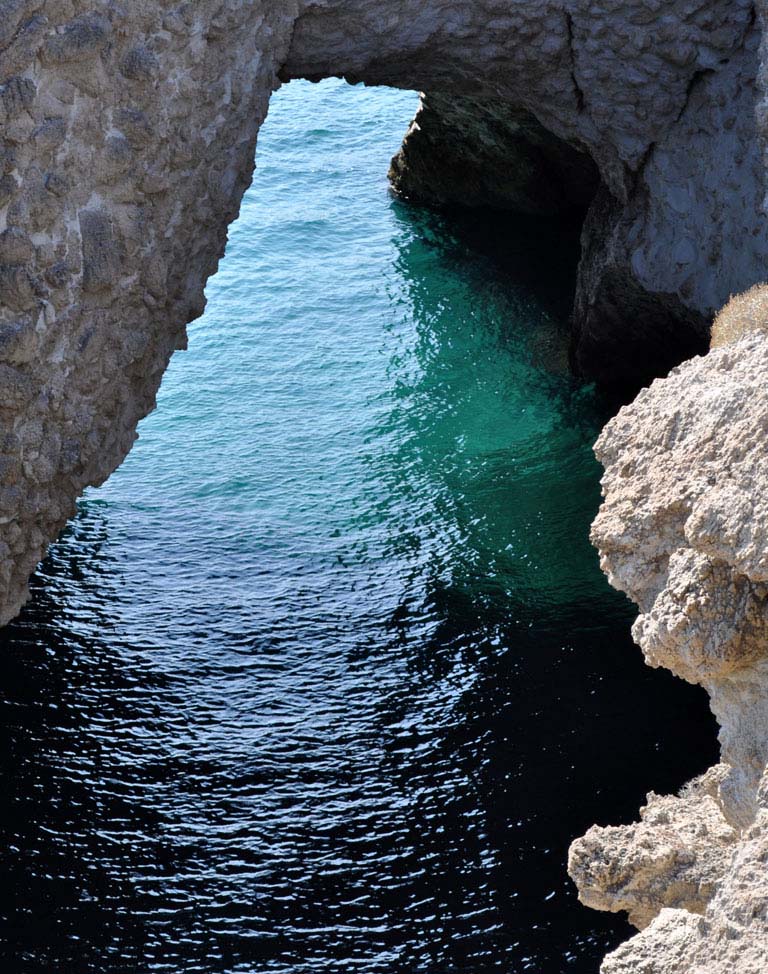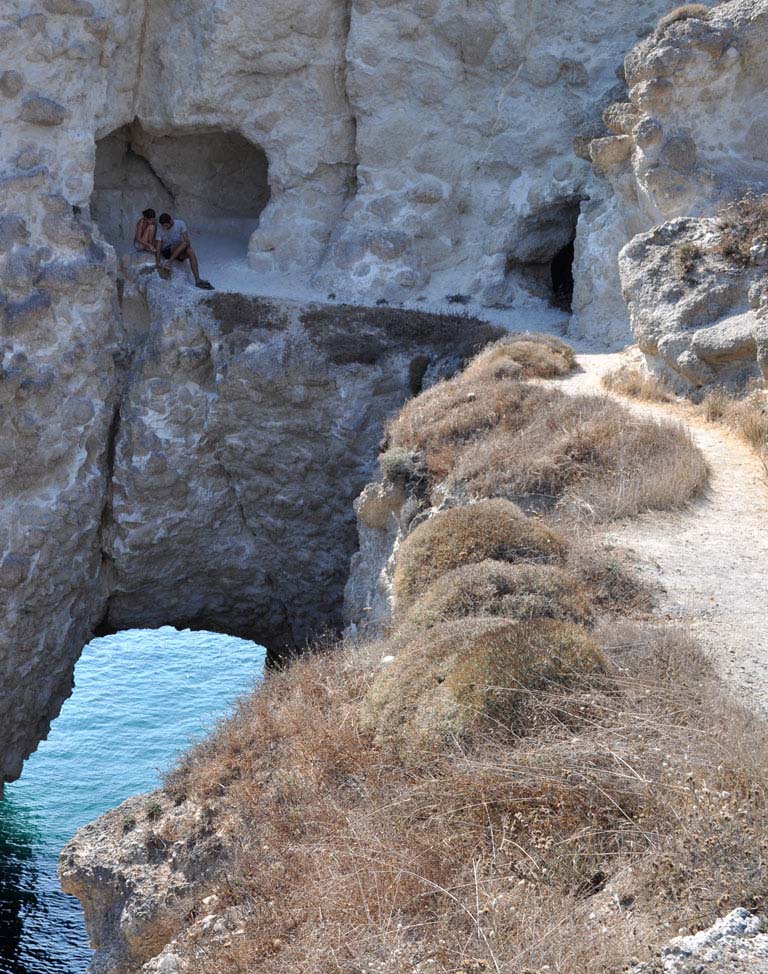 Papafragas
On the north coast of Milos, two nearby beaches are famous for their picturesque scenery: Papafragas and Kapros. They are located along the north road, 3 km from Pollonia. Papafragas is the most spectacular: a narrow canyon separated from the sea by a rocky arch. Difficult and dangerous access, vertigo guaranteed!
SUGGESTIONSUSEFUL LINKSAPP STORE
Papafragas is also featured in iMilos, our free app for iPhone and iPad.
Our apps are currently only available for iOS. Our apologies to Android and Windows Phone users, we love you too!
To discover all Cyclades islands, use the selector below.