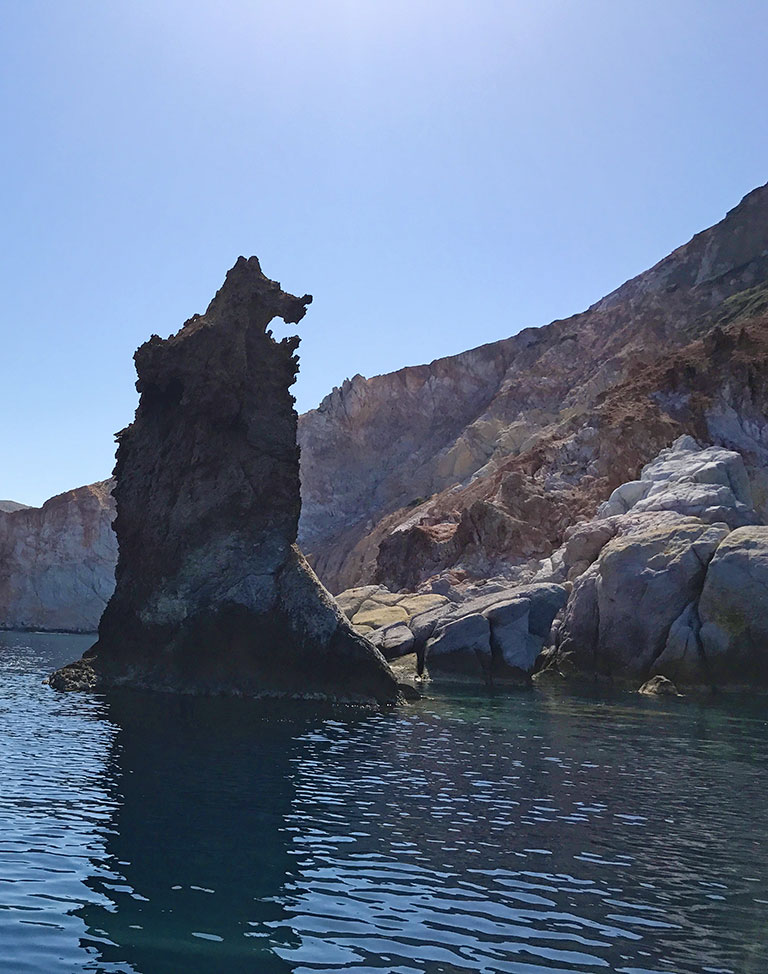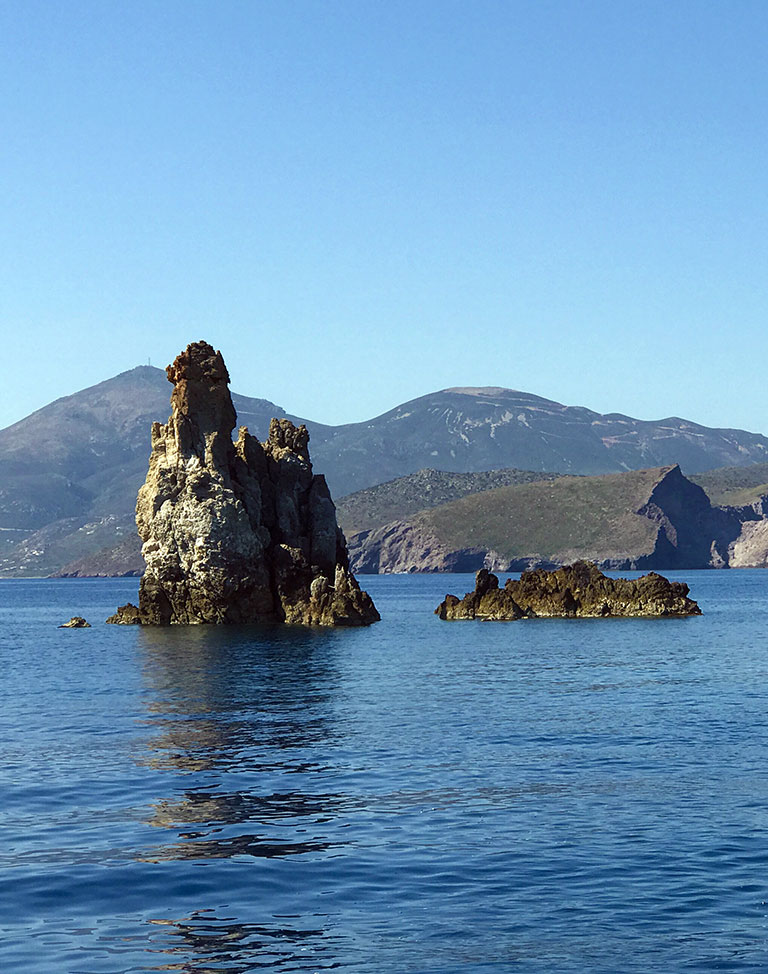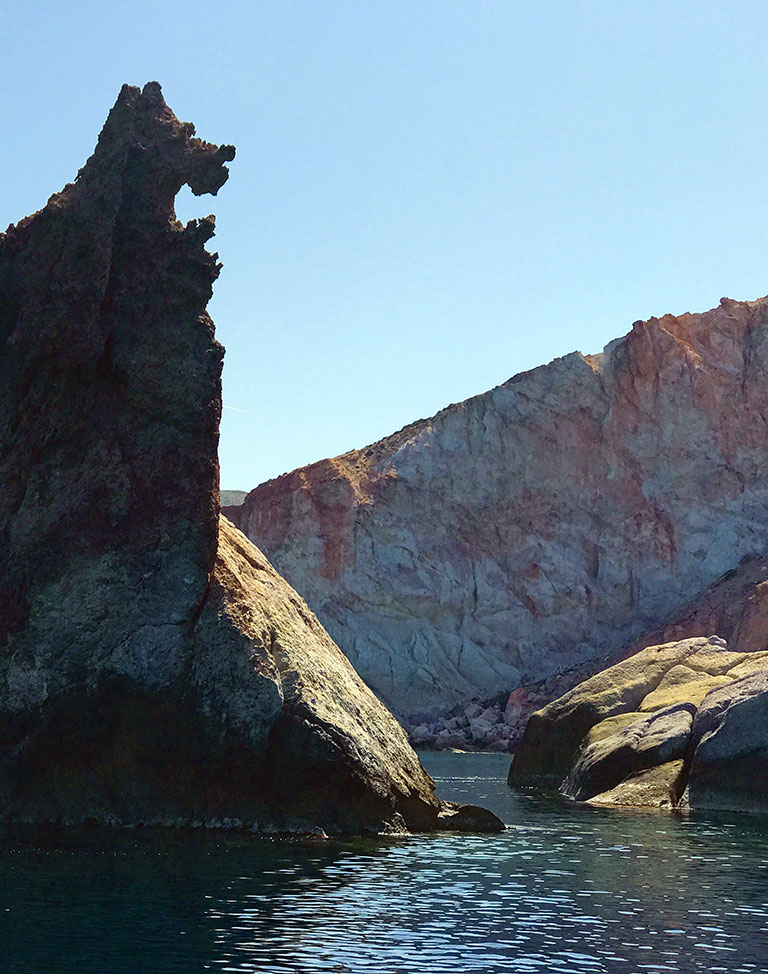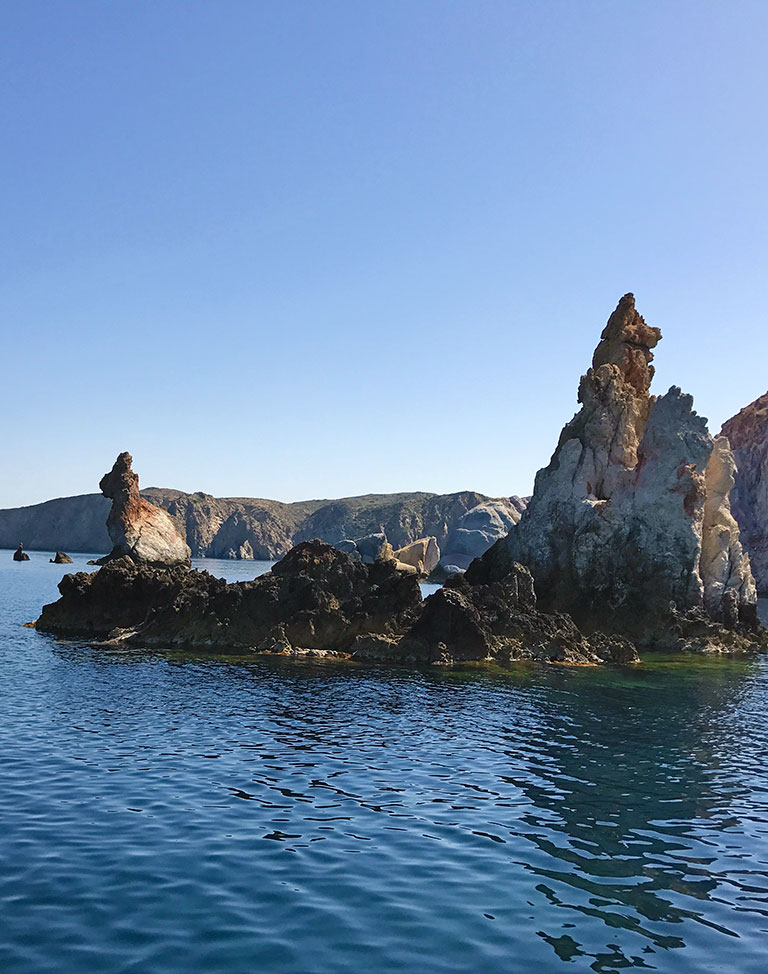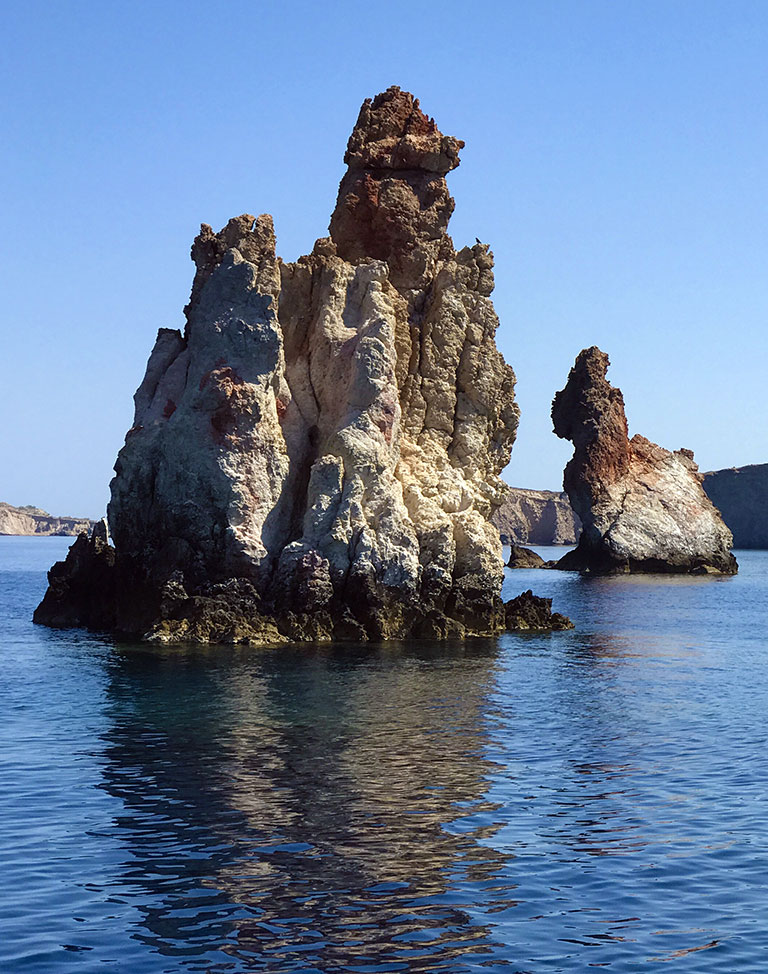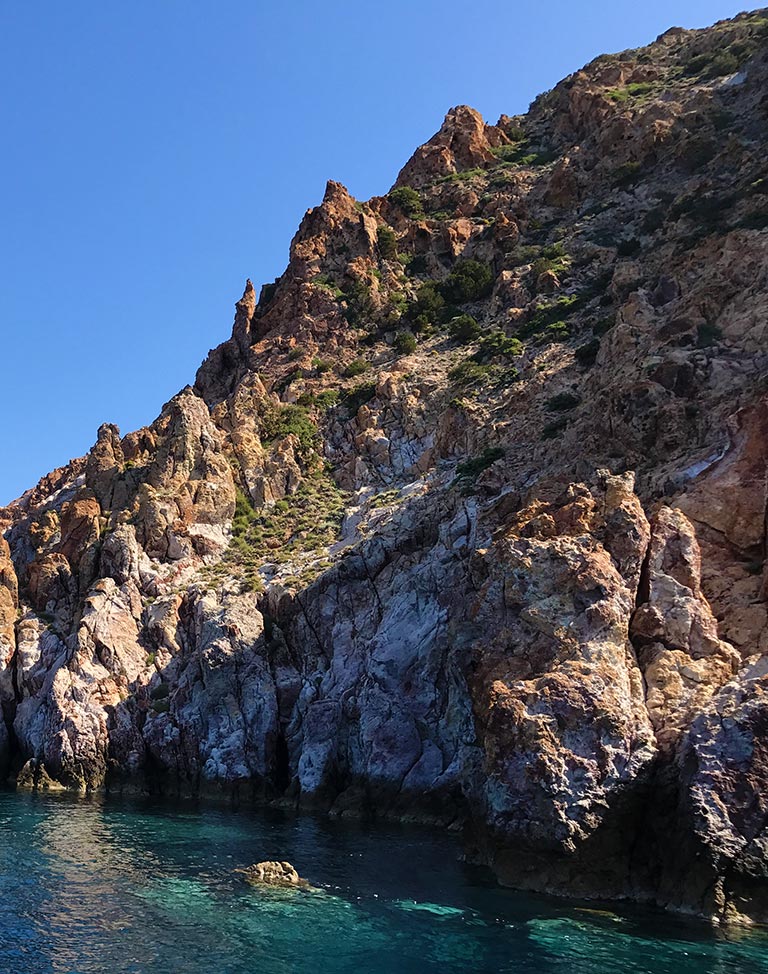 Arkoudes
At Cape Fourkovouni, strange-shaped reefs are one of the mineral attractions of Milos. One of them, from a certain angle, evokes a threatening bear standing on its hind legs. This is how the reefs were named "The Bears" (αρκουδες in Greek).
SUGGESTIONSUSEFUL LINKSAPP STORE
Arkoudes is also featured in iMilos, our free app for iPhone and iPad.
Our apps are currently only available for iOS. Our apologies to Android and Windows Phone users, we love you too!
To discover all Cyclades islands, use the selector below.