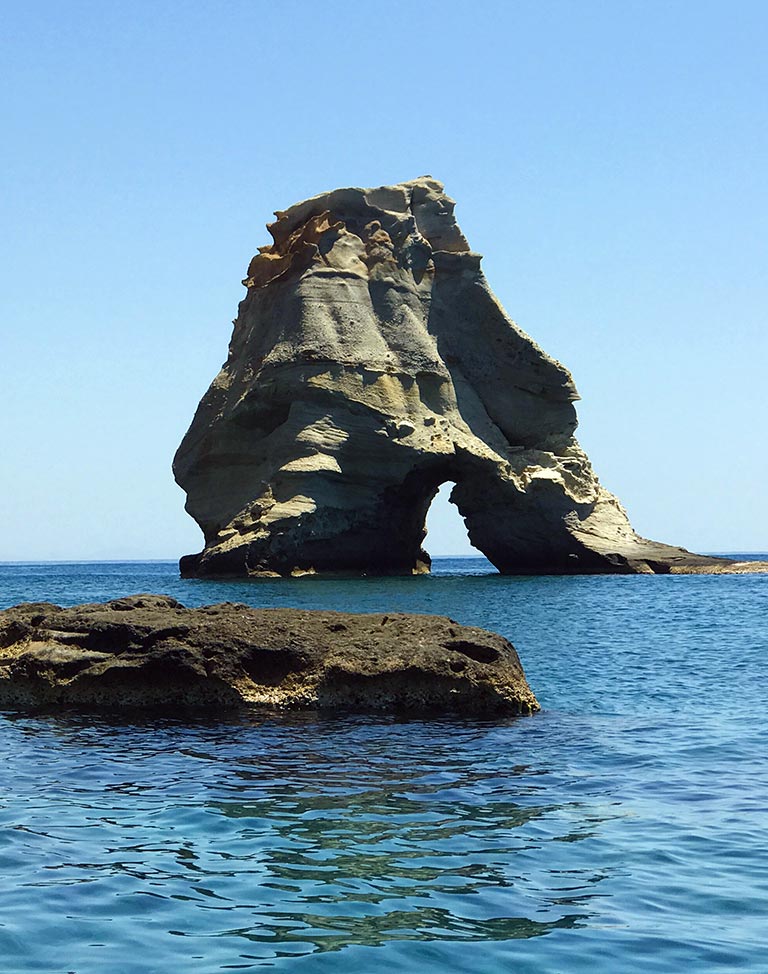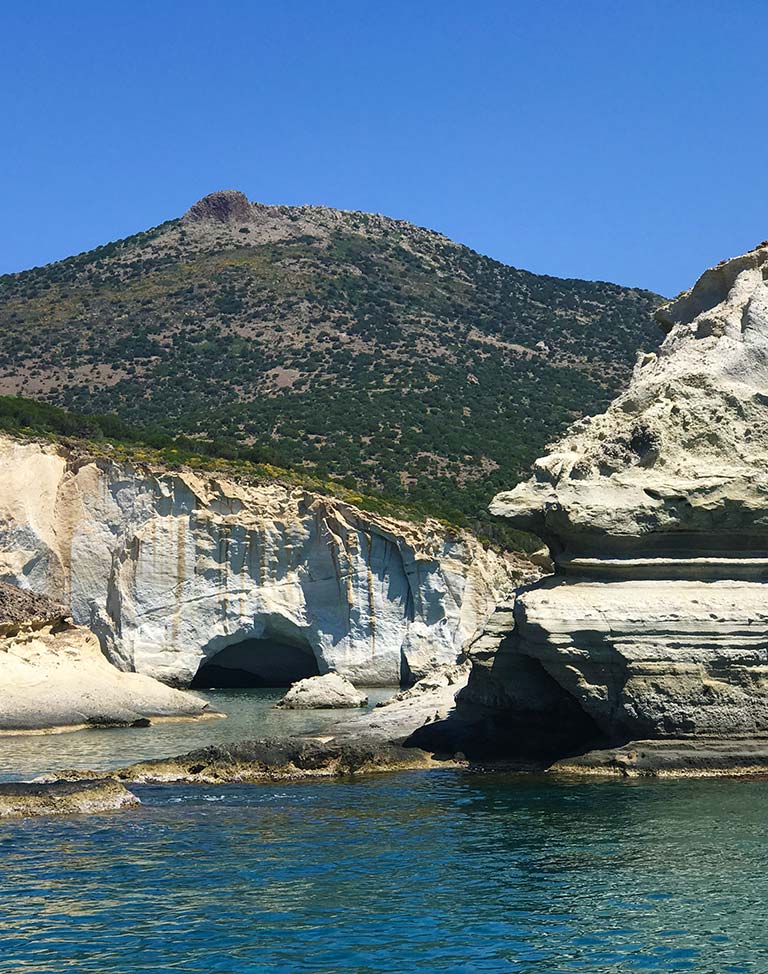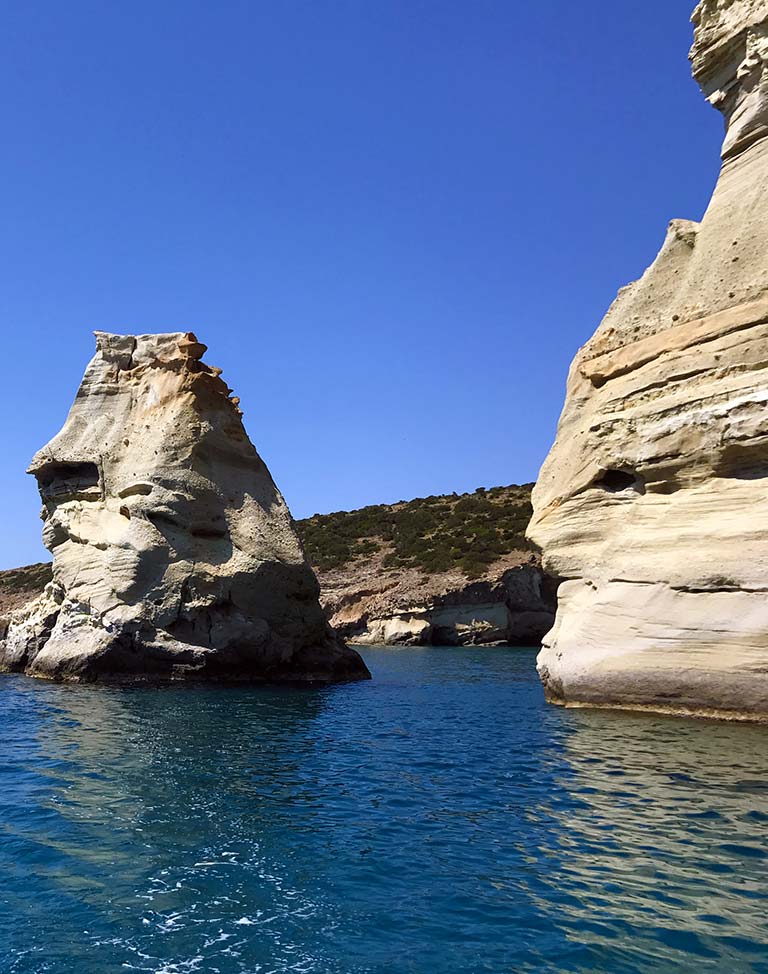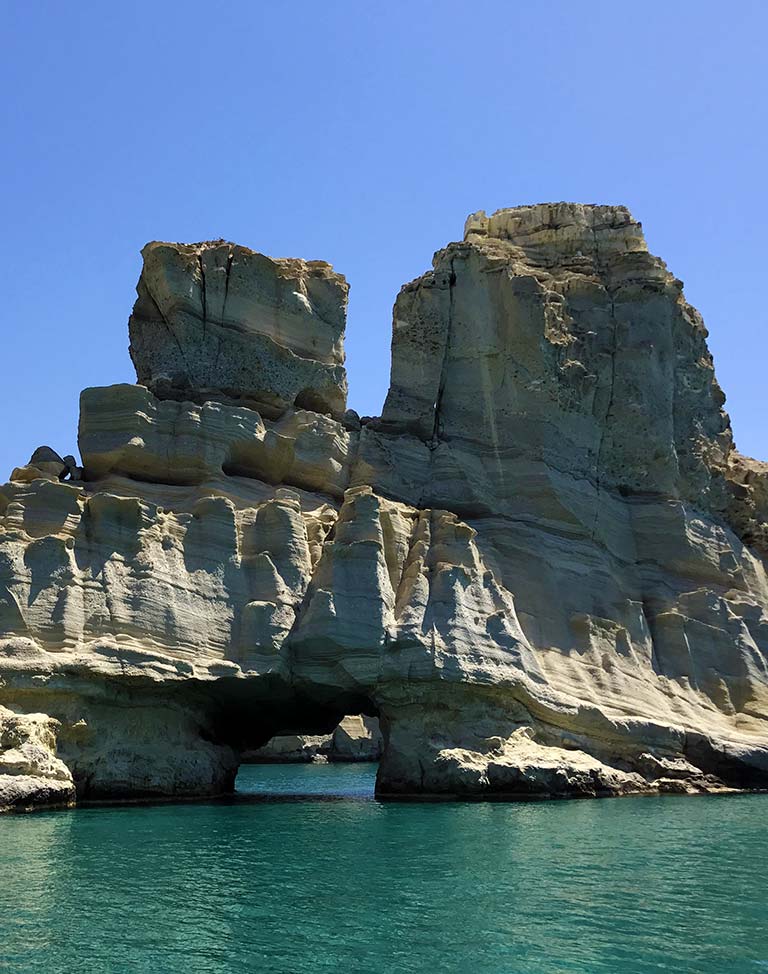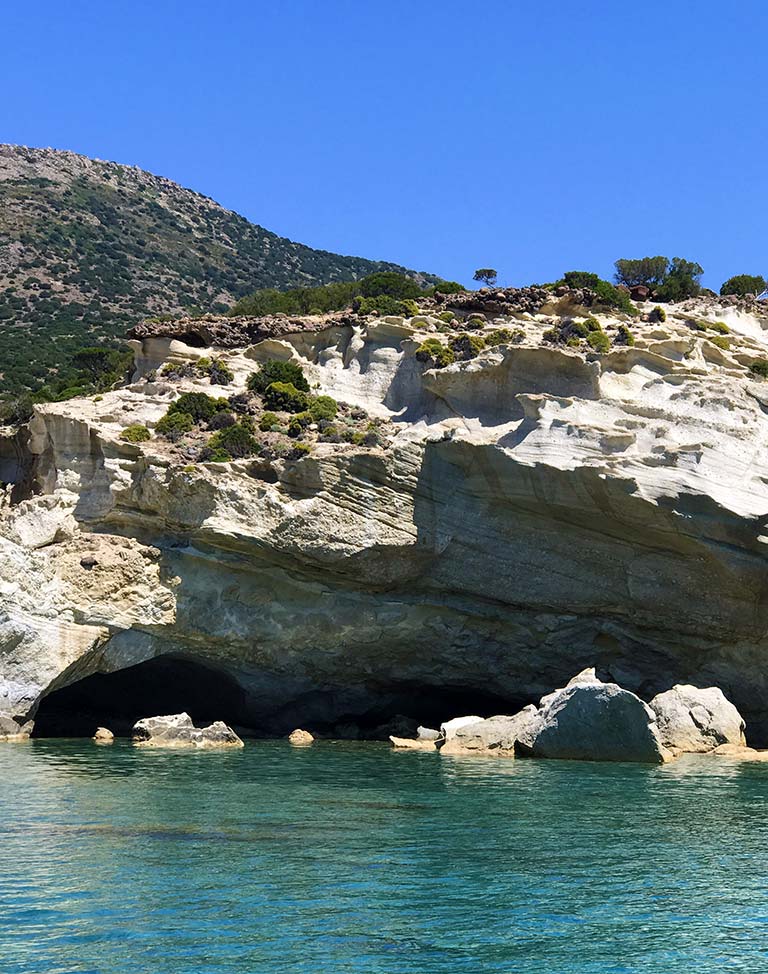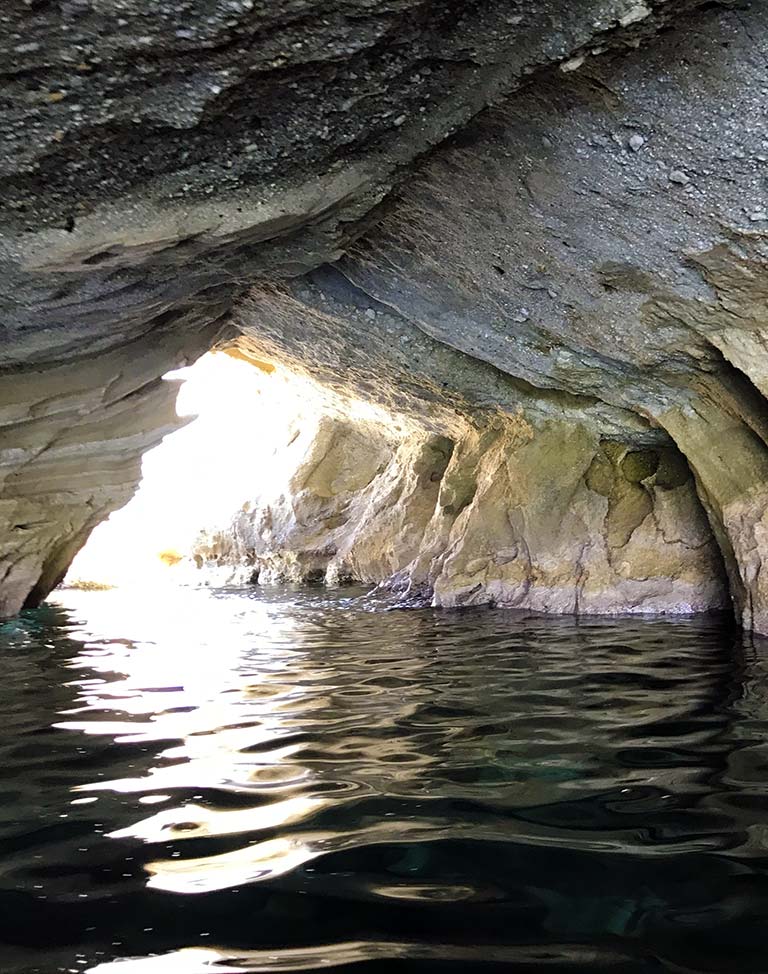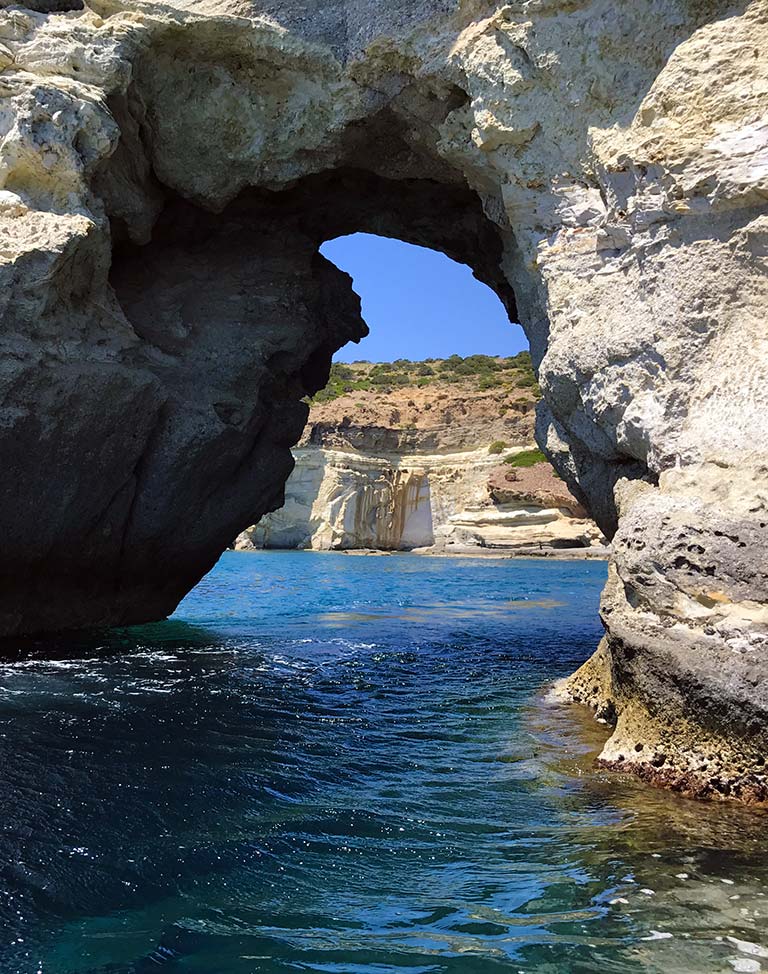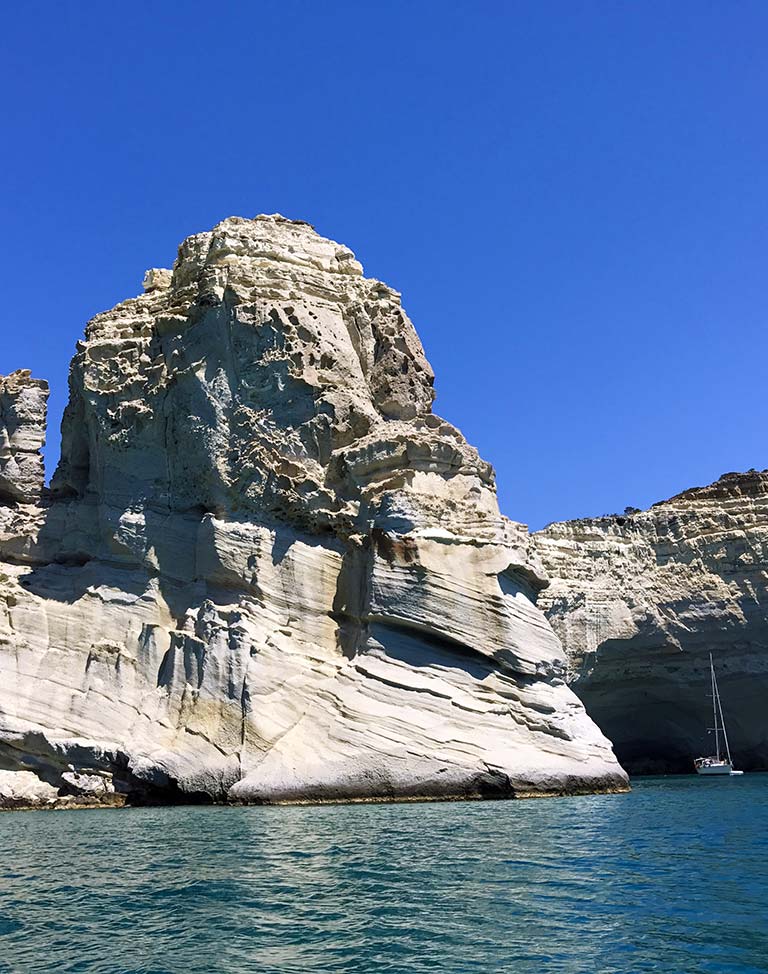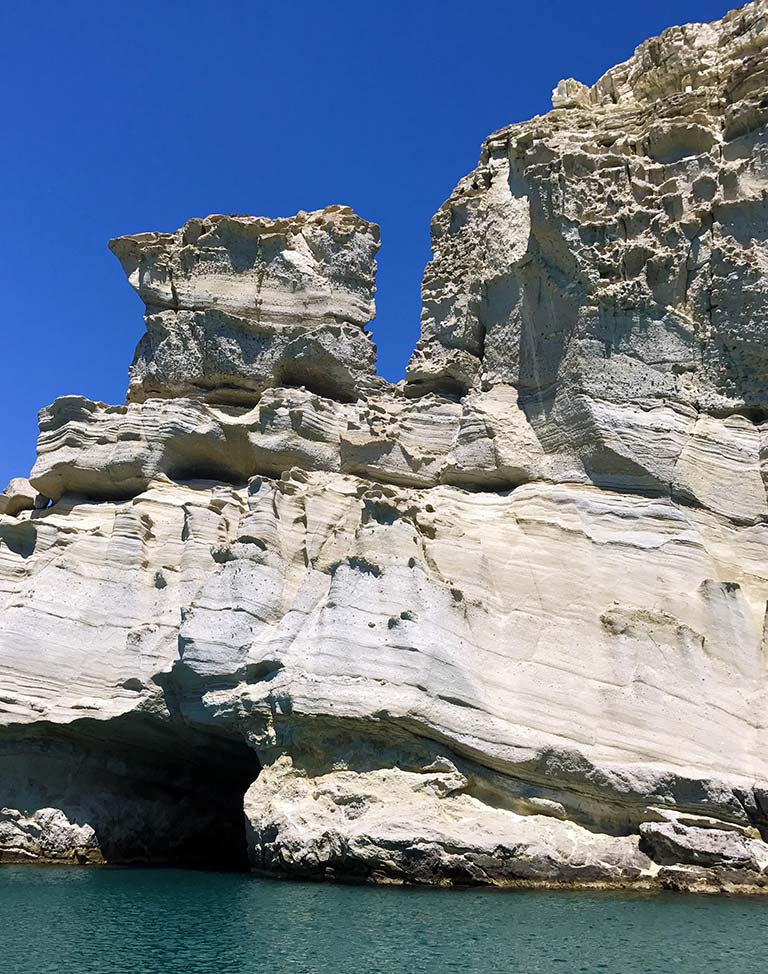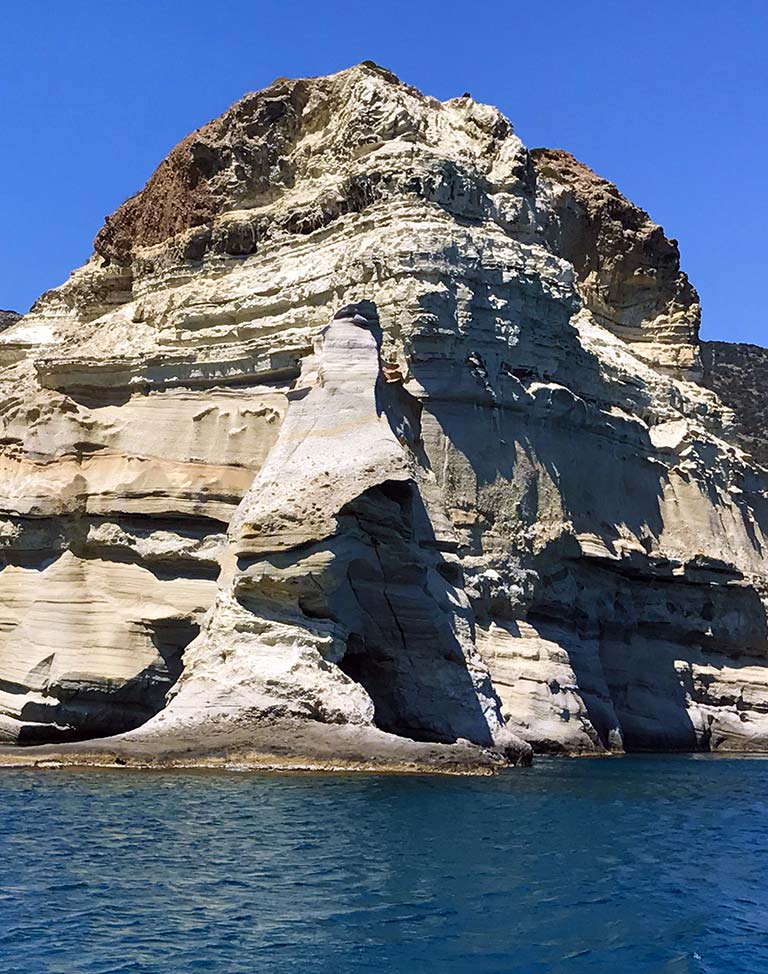 Kleftiko
With Sarakiniko Beach, Kleftiko is probably the most photographed place in Milos. Located near the south-west cape of the island, this former pirates' den can only be reached by boat. Access by land is possible, but by goat trails through wild landscapes where live the vipers of Milos... Up to you!
SUGGESTIONSUSEFUL LINKSAPP STORE
Kleftiko is also featured in iMilos, our free app for iPhone and iPad.
Our apps are currently only available for iOS. Our apologies to Android and Windows Phone users, we love you too!
To discover all Cyclades islands, use the selector below.