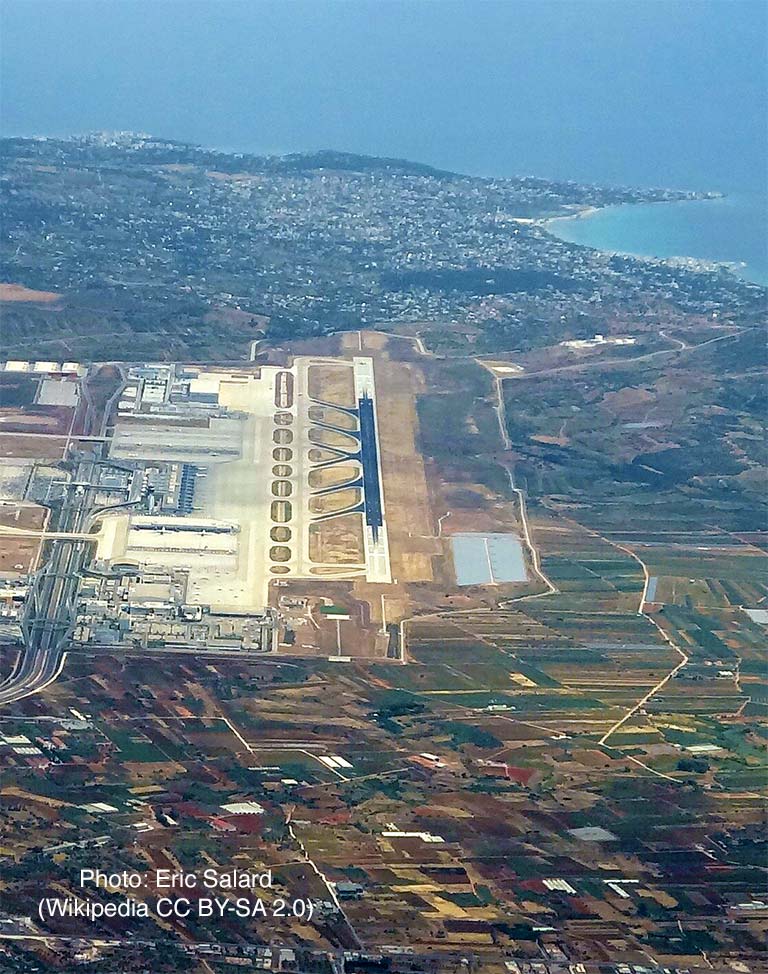 Airport - Aéroport
Your stay in the Cyclades will often begin here, at the Eleftherios Venizelos international airport. Some informations about how to go to the ports and which islands are reachable by plane...
SUGGESTIONSUSEFUL LINKSAPP STORE
Our apps are currently only available for iOS. Our apologies to Android and Windows Phone users, we love you too!
The airport is rather far from the center of Athens but it is well served by public transport.
PIRAEUS
is some 30 miles away. It's the biggest port, to most destinations. Taxi is rather expensive for such a distance, the X96 bus and the train are not very comfortable but quite cheaper.
RAFINA
, on the east coast of Attica, is about 10 miles away and it's the port to Andros and Tinos islands. Taxi is the easiest solution, but there is a bus line too.
LAVRIO
, southeast Attica near Cape Sounion, is the port to Kea and Kythnos. It's nearly 25 miles away and the ride is particularly tedious: you have to take a bus to Markopoulo and then another bus to Lavrio.
You can also take a regional flight to some islands. There are airports in Mykonos, Santorini, Syros, Paros, Naxos, and Milos.
Ticket prices are affordable and you'll gain at least 2 days of stay in the islands, and save you a lot of effort!
You can also take one-way flights, e.g. land on Mykonos and take-off from Santorini.
Taking one of these islands as a "home base" then cruising around with ferries is an ideal solution to make the most of your vacation.
Nota bene: Syros, Naxos, and Milos airports are not served as well as Mykonos and Santorini, book your tickets well in advance! The new airport of Paros, open since July 2016, has now a daily connection with Athens. There are also international flights to Mykonos and Santorini in high season.
To discover all Cyclades islands, use the selector below.