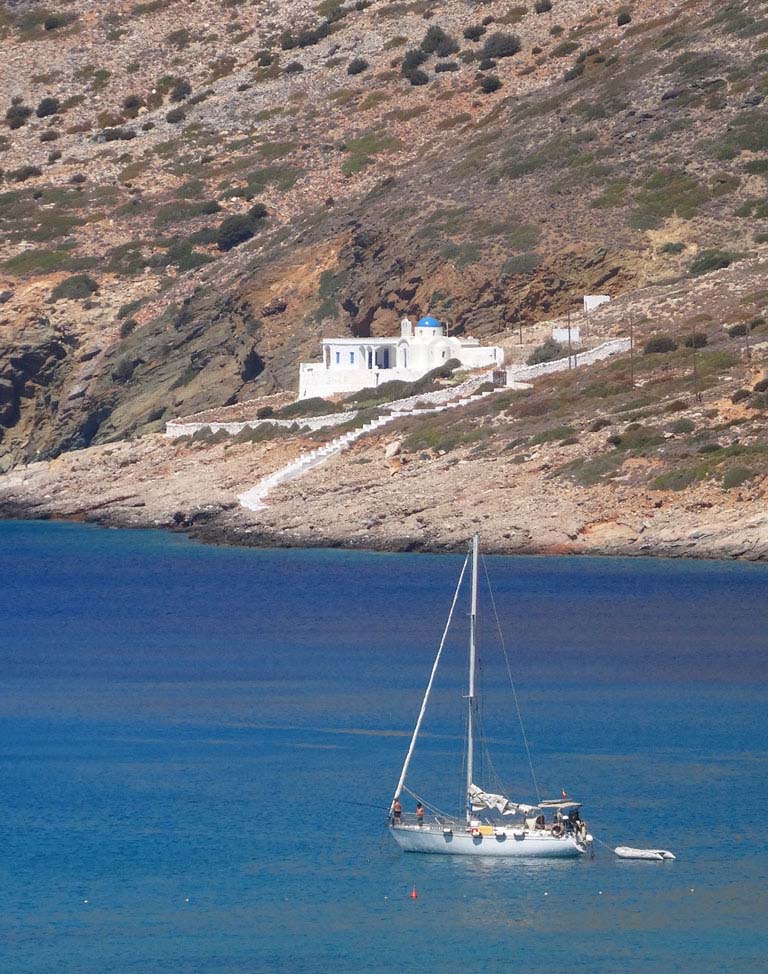 Aghia Ekaterini
A pretty little chapel on the north shore of Kamares Bay. It's a popular stroll destination: it seems only accessible by boat, but there is a path, and it's even illuminated at night!
SUGGESTIONSUSEFUL LINKSAPP STORE
Aghia Ekaterini is also featured in iSifnos, our free app for iPhone and iPad.
Our apps are currently only available for iOS. Our apologies to Android and Windows Phone users, we love you too!
To discover all Cyclades islands, use the selector below.