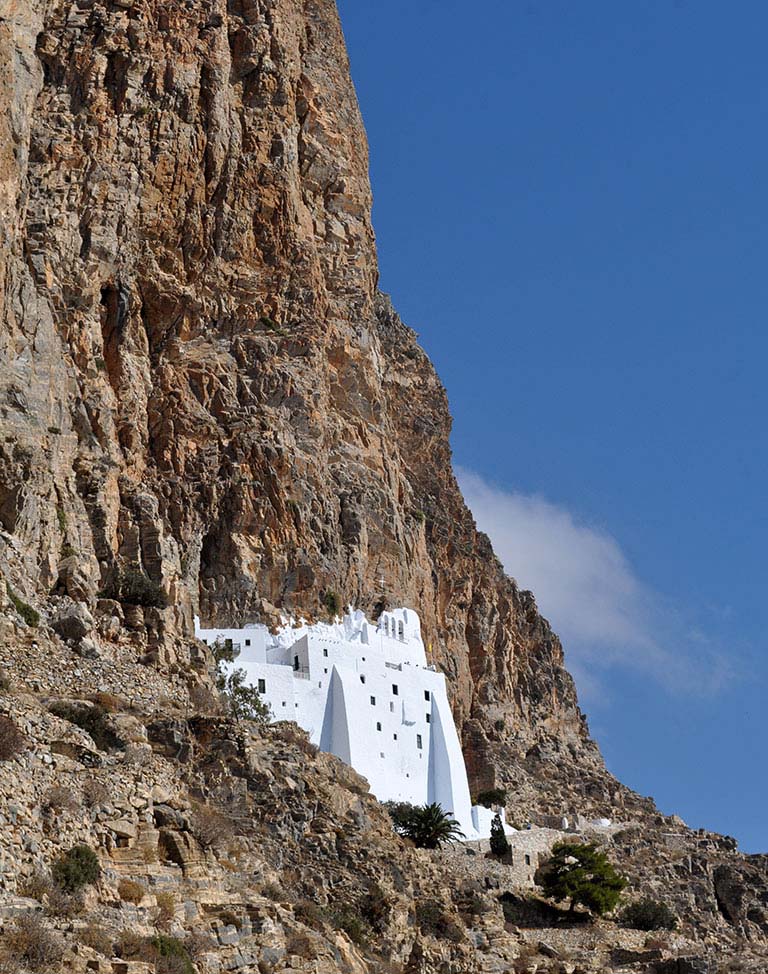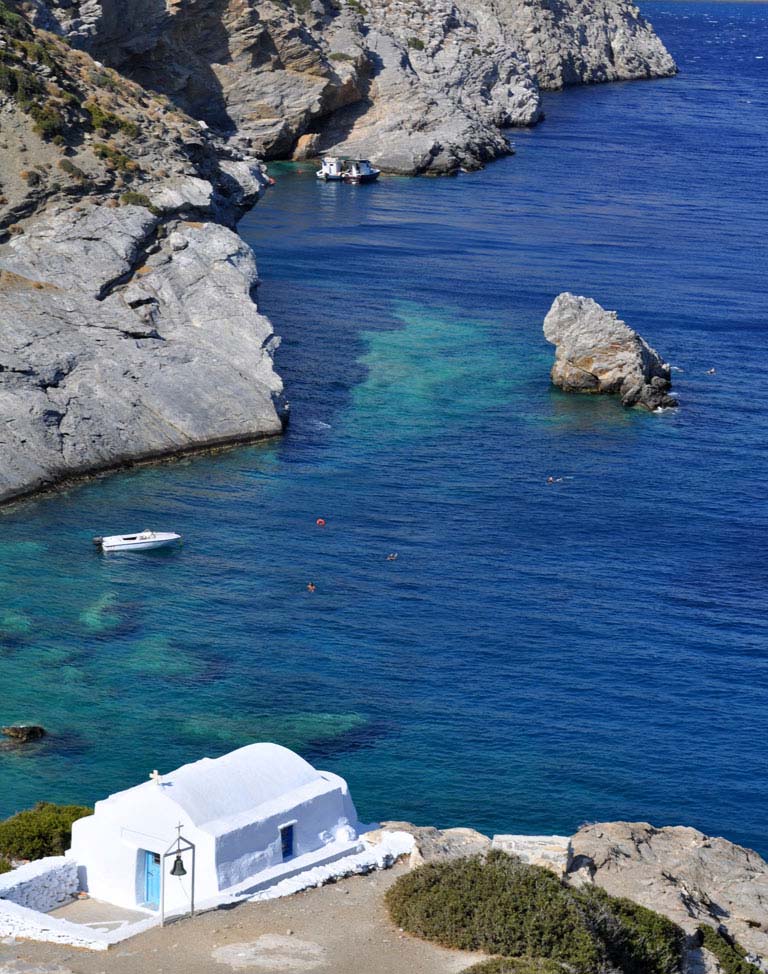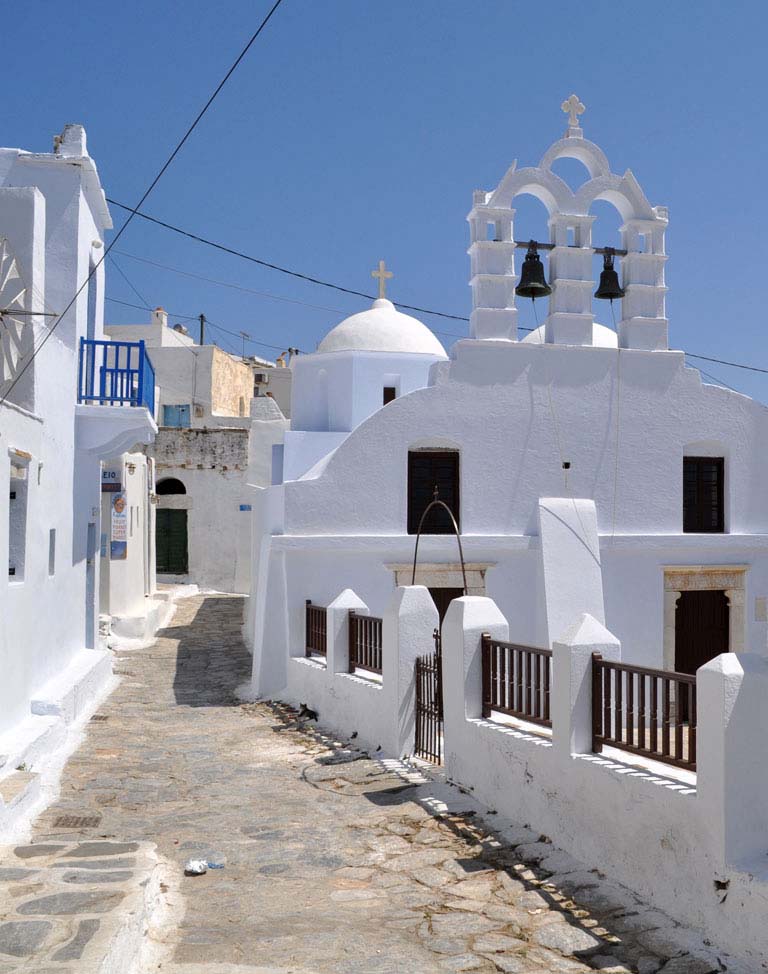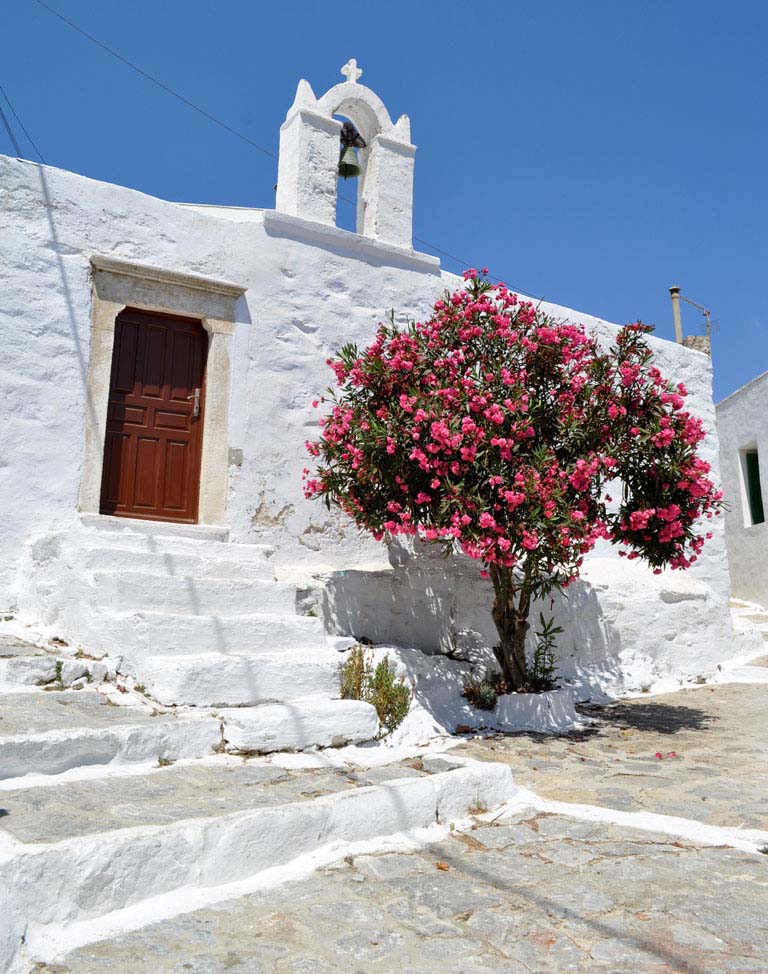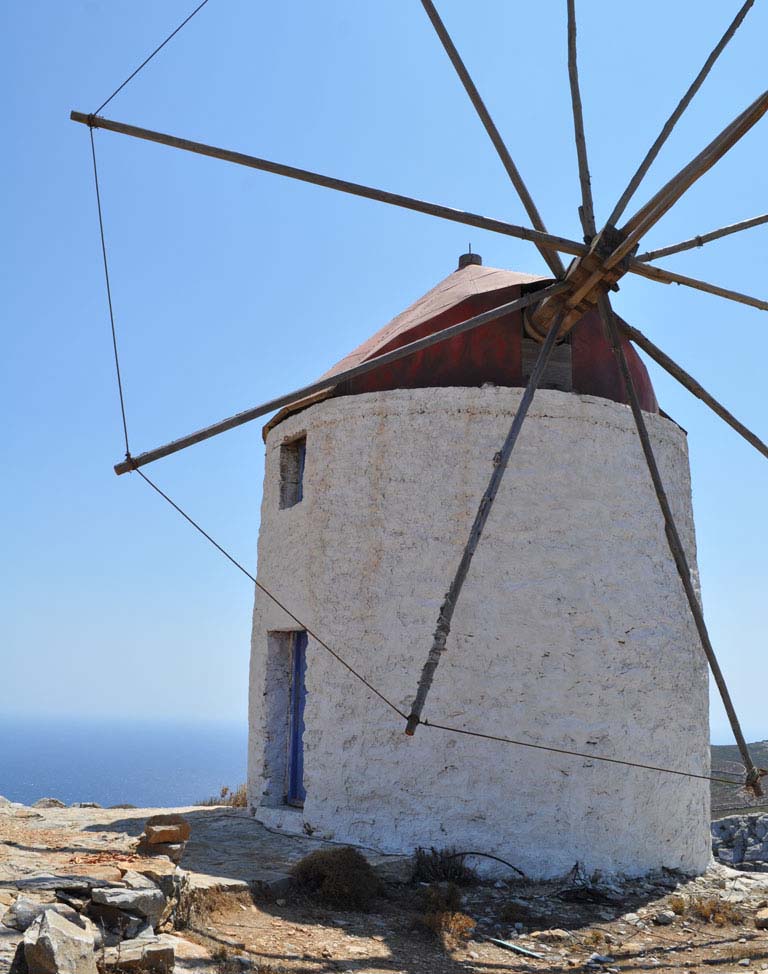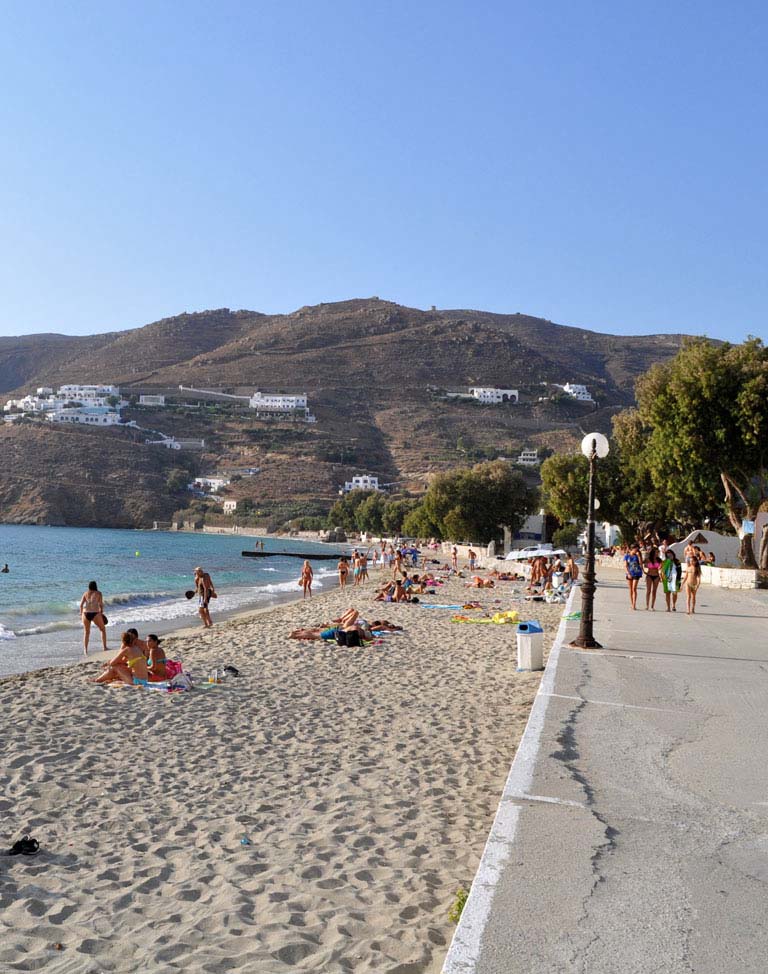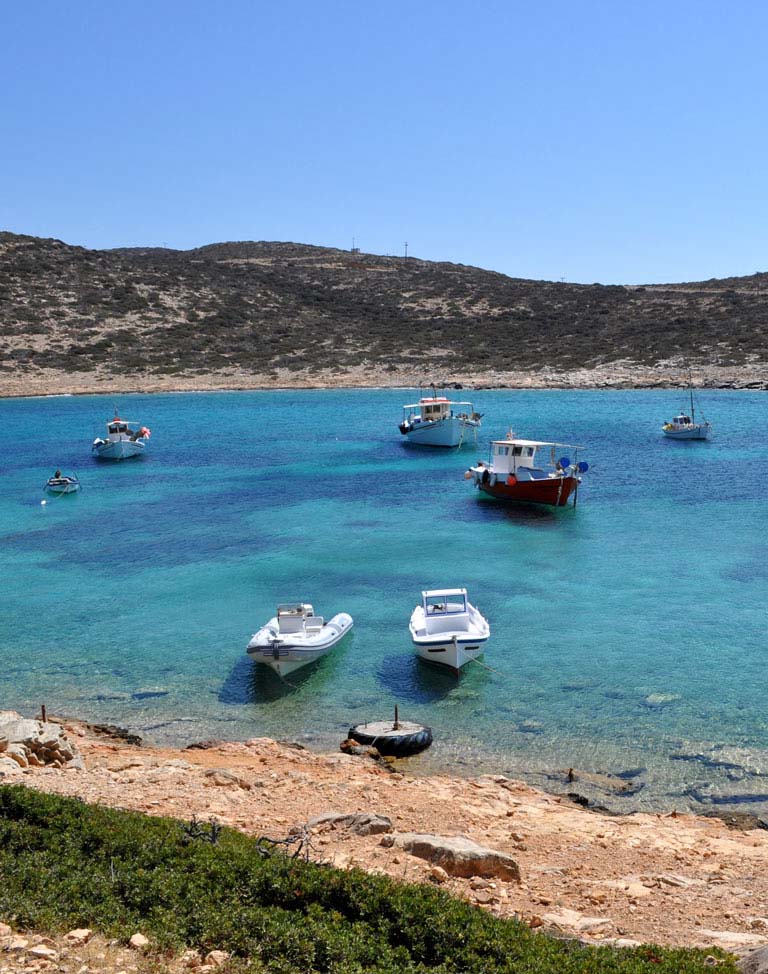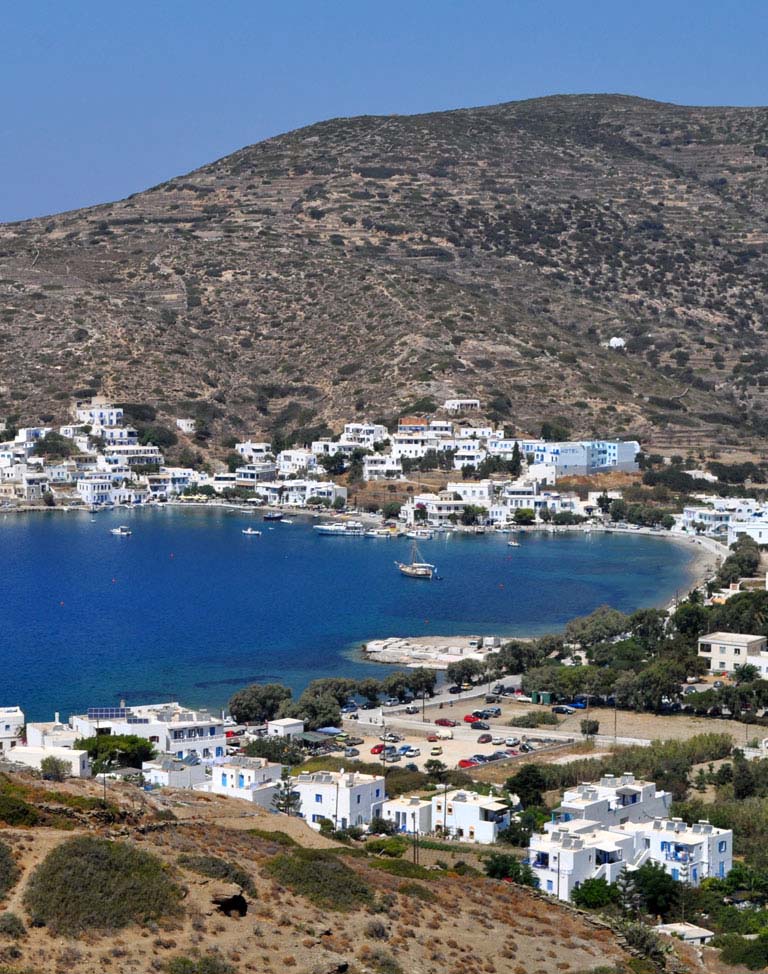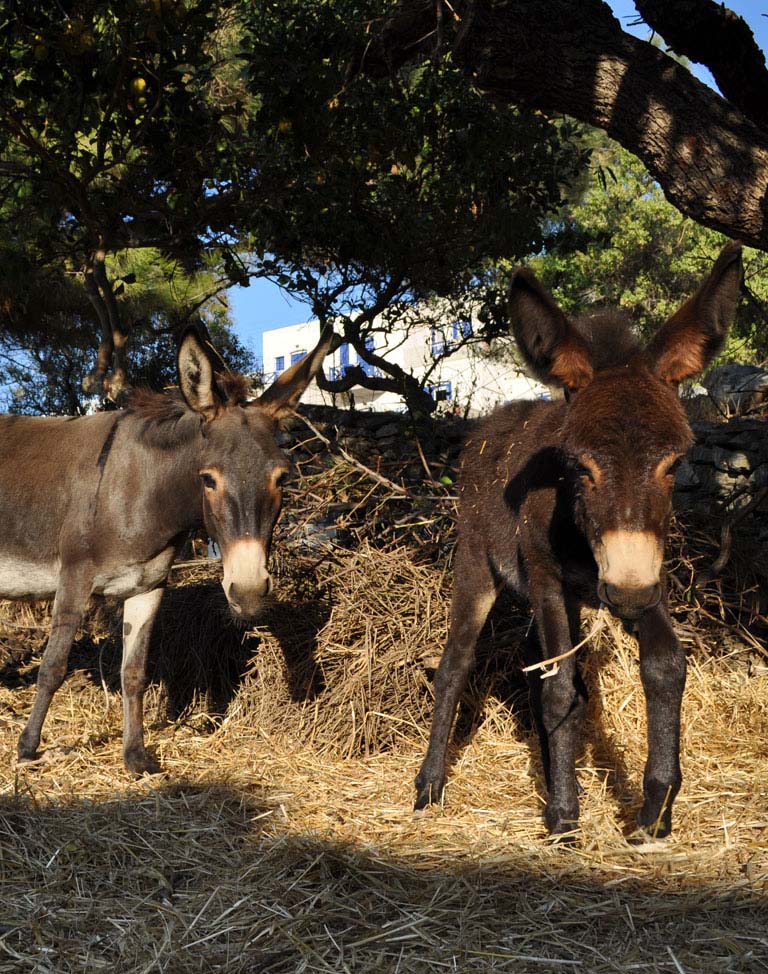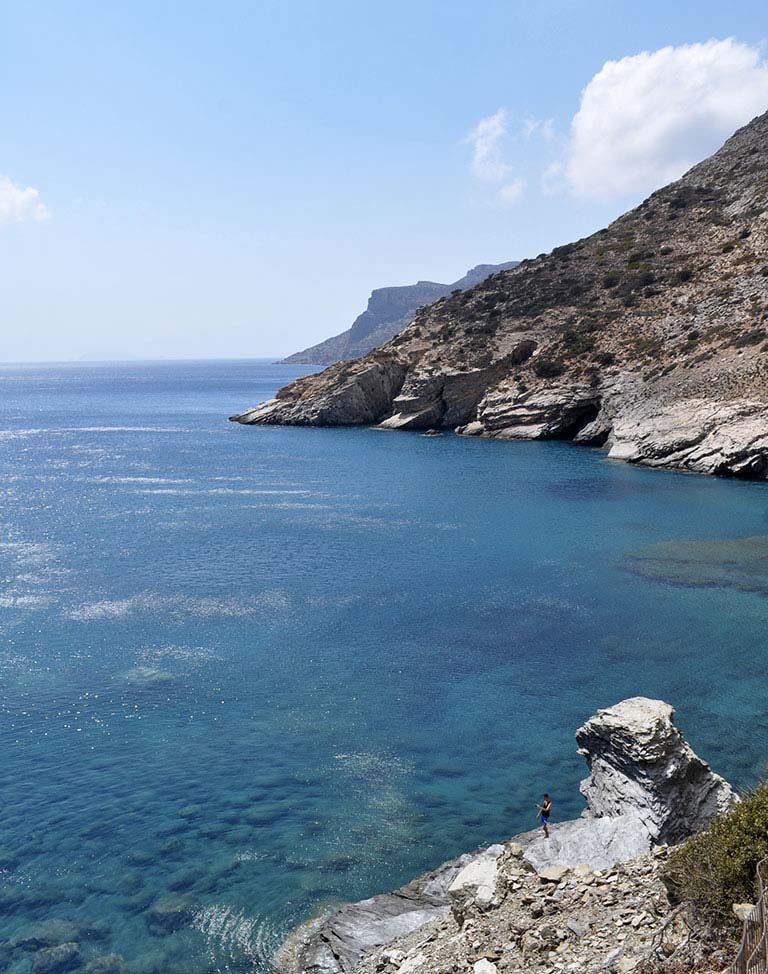 Amorgos
Easternmost Cyclades island, renowned for its monastery hanging on a cliff. Many French tourists, as a famous film was (partly) shot here: The Big Blue, directed by Luc Besson.
SUGGESTIONSUSEFUL LINKSAPP STORE
Our apps are only available for iOS. Our apologies to Android users, we love you too!
Amorgos
Easternmost island of the Cyclades, quite wild, Amorgos is famous for its impressive Chozoviotissa Monastery, nested in a cliff 300 m above the sea.
It has gained a new celebrity since 1988, as the famous movie "The Big Blue", directed by Luc Besson and starring Jean Reno, has been filmed in various locations of the island.
It's a very steep island, ideal for hikers, with relatively well maintained trails. There are not many beaches, but enough to enjoy your stay!
Amorgos is easy to reach, well served by the ferries. Just keep in mind, when planning your trip, that there are two ports, Katapola and Eghiali. Be sure to get advice at the travel agency when buying your ferry ticket!
It's a good choice for a stay if you like authenticity, as the island is not adapted to mass tourism and is still unspoilt.
Selecting a starting point to visit Amorgos is quite easy, as there are only 3 places to choose from: Katapola Bay (near the main port), Chora (the capital in the hinterland) and Eghiali Bay (near the northern port).
To discover the other Cyclades islands, use the selector below.